yes we tackle anything that moves including sleighs
Date Posted:21 December 2018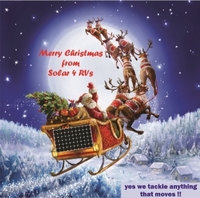 We hope you are having a relaxing festive season and a happy healthy start to the New Year, hopefully with some time to enjoy the outdoors.
We have had a very busy 2018 with new product launches, winning a number of awards and undertaking interesting projects so we really appreciate having some down-time during our annual shutdown period.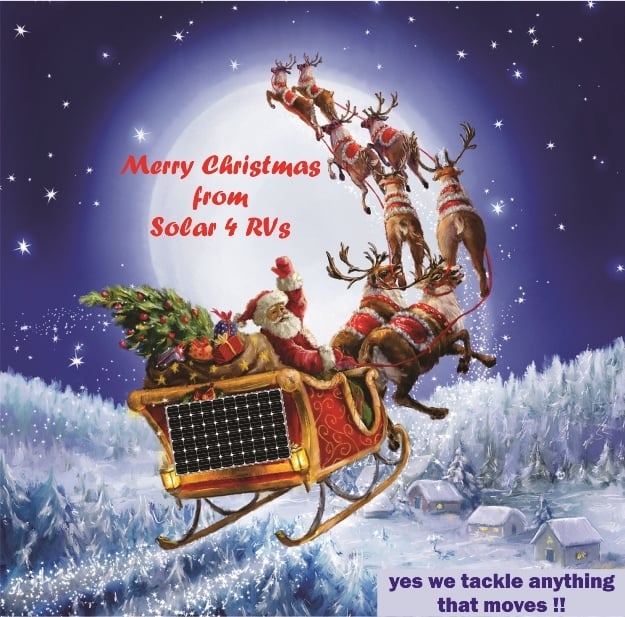 Our offices and showroom will be closed from Friday 21st of December opening again on Monday 21st January. Online orders will be dispatched intermittently when possible during the closure.
Phone messages to 0488 918 910 and emails will be checked periodically if you have urgent matters requiring assistance.

We have a number of website pages that may answer your questions while you wait for us to re-open:
160W ultra-lightweight portable solar panel with 5 year warranty
Lightweight flexible solar panel choices
How to compare good and bad flexible solar panels
8 products you may need when buying flexible solar panels
How to read solar panel output specifications?
Choosing the right solar charge controller/regulator
Assessing your solar needs and online calculator