Genasun
Advanced MPPT Solar Controllers made in the USA. Power + Efficiency + Reliability.
Genasun's robust product line, made in the USA, has been deployed—and trusted—by scientific and military communities in all corners of the world.
Using sophisticated electrical design and software, Genasun engineered out all moving components so there are no fans to get clogged with dust and dirt, or relays that will eventually stop switching.
The products deal with extreme environmental conditions with temperature range -40o to +85oC.
Certification Class 1 Division 2 (C1D2)

Lightweight, compact and high efficiency
No fans that get clogged and no cooling system needed
Weight 80-185g
dimensions 14.6 x 6.5 x 3.5cm
easy to install
Compatible with any battery
Pb: lead acid / AGM / Gel
Li: Lithium Iron Phosphate, Lithium Cobalt/Polymer, custom Lithium variation
Reliability
Current input limitation
Advanced Fault Tolerance and Recovery
Independent short circuit and reverse polarity protection
Auto restart when short is removed
Voltage Boosting MPPT
Most solar chargecontrollers flow energy from a higher vooltage panel to a lower voltage battery bank. The GVB series essentially pumps electricity up hill! This series can take a standard 12V solar panel and boost the voltage to charge a 24V, 36V or 48V battery pack.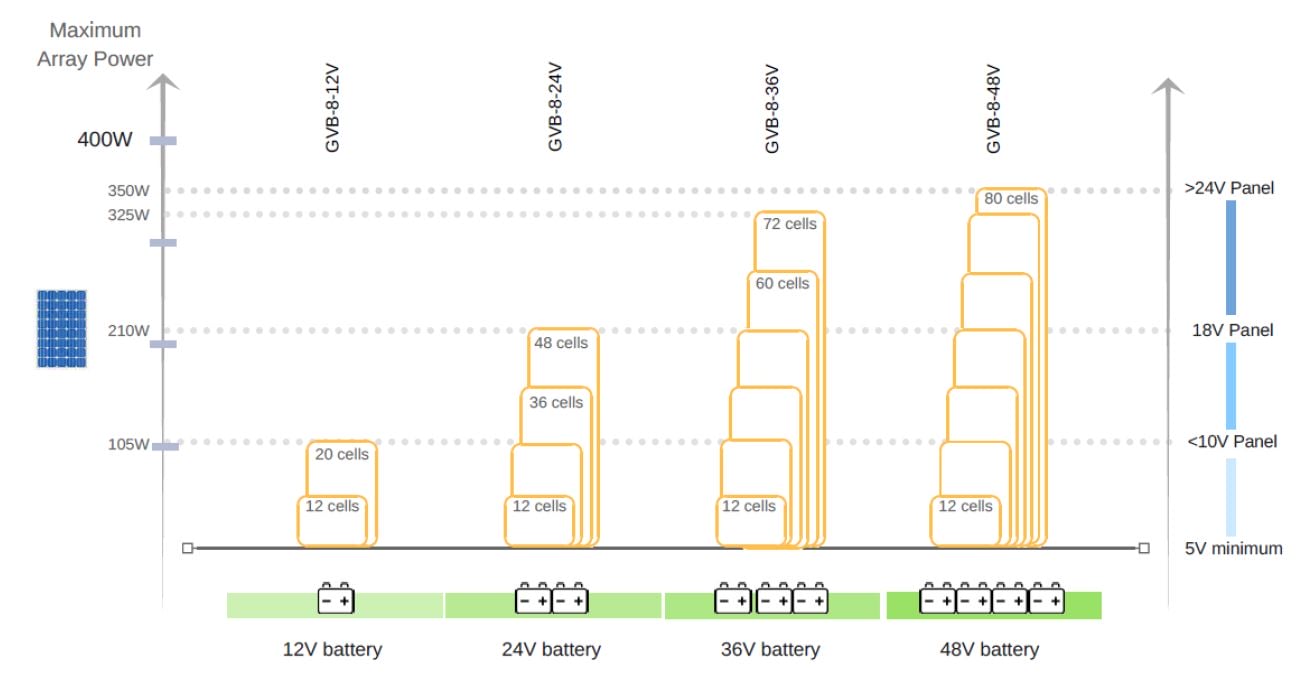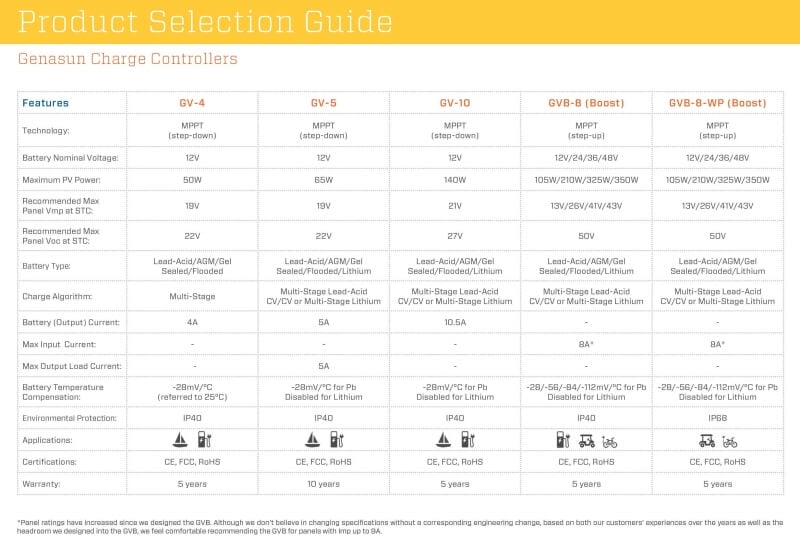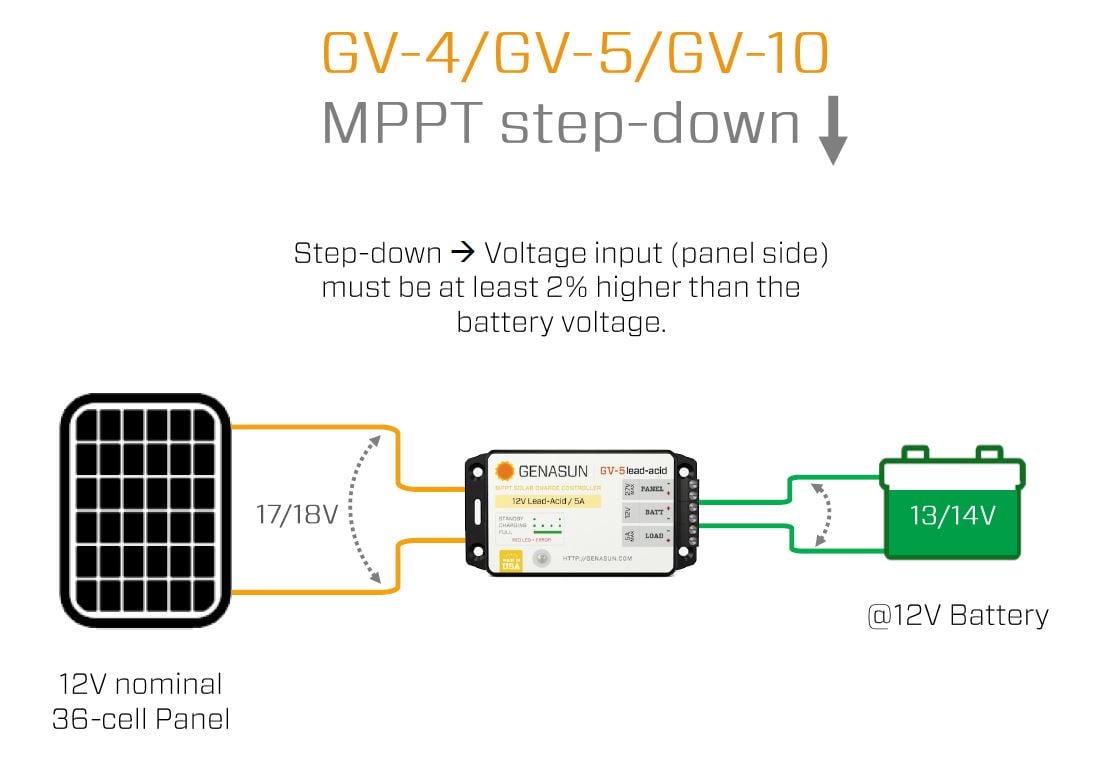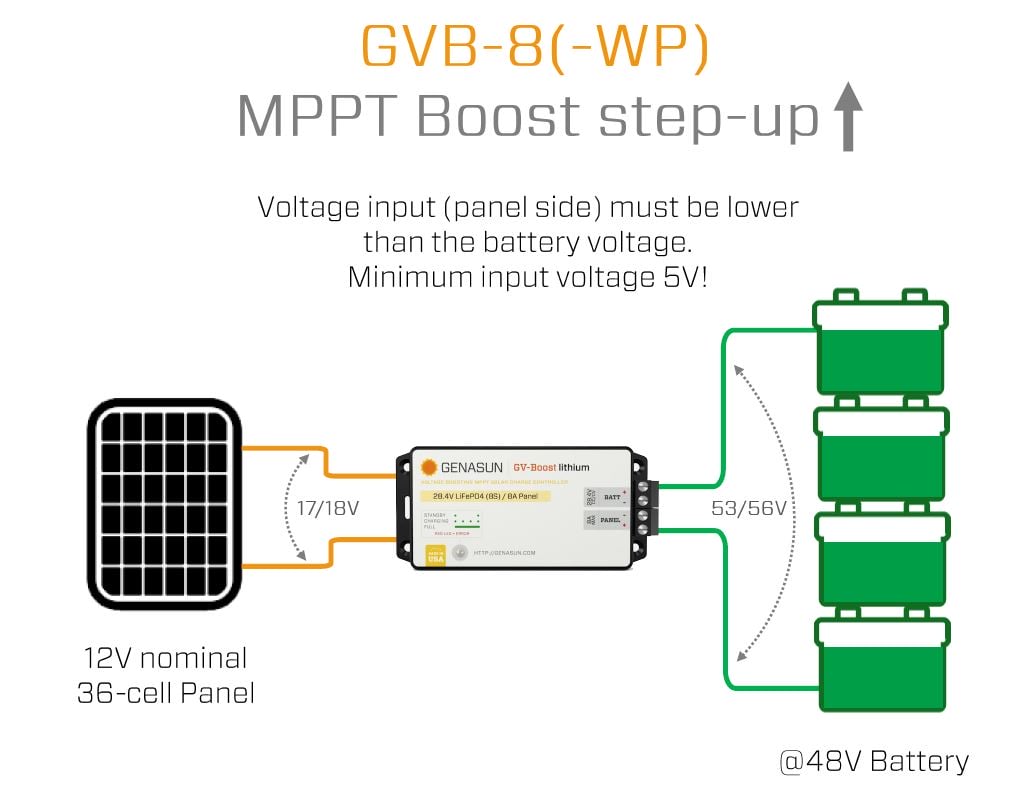 ---
---