Code of Conduct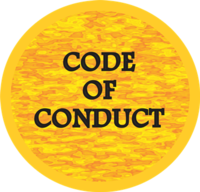 The Solar 4 RVs Code of Conduct describes our company's philosophy and ethical approach to managing our business activities.
Our success is closely linked to our reputation which is built on trust and integrity. This means we set our standards high in treating our customers, partners, suppliers and staff fairly and with respect.
Solar 4 RVs will:
coduct business with integrity and transparency;
conduct business in a safe, fair and ethical manner;
communicate respectfully, honestly and politely at all times;
Support the public and businesses to achieve an optimal sustainable power solution for their mobile applications;
source and offer high quality, value for money products that are suitable for caravans and other RVs;
provide accurate and sufficient information, guidance and advice wherever possible to enable customers to have a full understanding and awareness of their purchase;
comply with applicable laws and standards;
advertise the total price prominently with no hidden components;
take responsibility to resolve customer issues and product warranties in a timely manner;
approve installers based on their commitment to high quality workmanship;
recognise and promote environmental responsibility;
comply with all privacy legislation and any information received from another party will be kept confidential.
Solar 4 RVs will not:
knowingly make false or misleading claims regarding the suitability and performance of their solar power products or combination of products;
mislead or deceive customers in relation to the price, value or quality of products, or their place of origin (manufacture) of a product;
engage in high-pressure sales tactics that induce consumers to make quick or uninformed decisions about the product and technologies that they are selecting;
a

dvertise inflated prices with permanent discounts to promote sales.