The VOTRONIC Power Control (in short: VPC) is an innovative multi panel system for campers combining the most important functions and information in one unit in a user-friendly manner. The information is displayed on a bright graphics display with white illumination. The values are displayed in large size and can be recognized excellently, even at a great distance and with all lighting conditions. Coloured light-emitting diodes signalize the selected function at any time. The individual executions are distinguished by their range of functions, which is adapted to the specific requirements of the different vehicle types. While the version Jupiter leaves nothing to be desired regarding energy supply and levels, the execution Merkur is particularly recommended for more compact vehicles, which very often are not equipped with fixed tanks.
All units are equipped with at least one voltage display for the board and starter battery and with a terminal for an external relay as main switch. An audible alarm (beeper) at the panel, which can be switched off, as well as a visual indication on the display inform, if a value dropped below an adjustable energy threshold, and the main switch will be switched-off automatically in a few seconds to avoid deep discharge of the battery.

It is equipped with a dual USB charging jack with a maximum charging current of 2.5 A for appliances which can be charged via USB, such as smartphones or tablets.
(Vot-5748)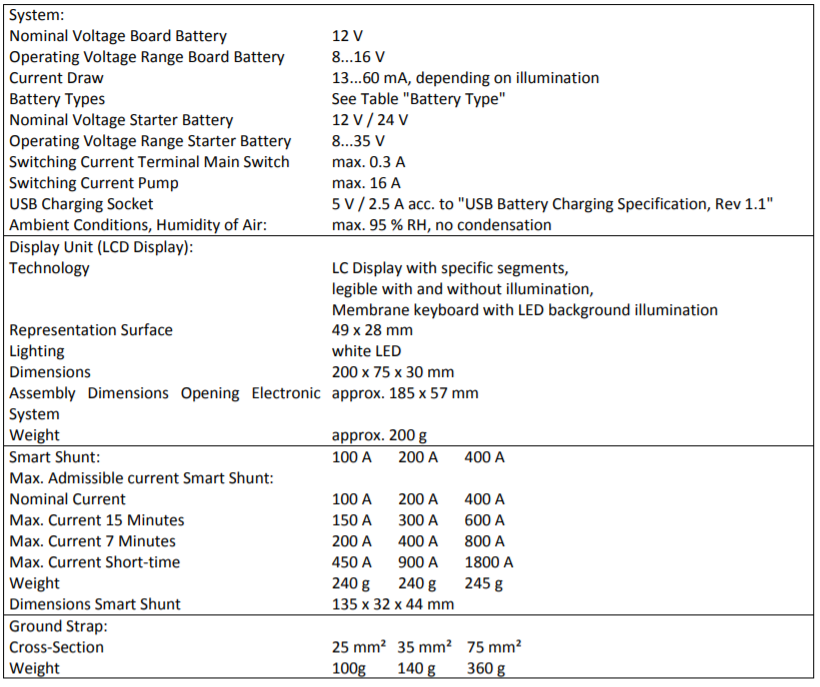 We are liable for material defects of all our products within 36 months from the purchase date against representation of the sales slip or of the invoice, proper handling, intended use and consideration of the installation and operating manual provided. If the buyer or third execute modification and repair tasks to the product (external intervention) or will the electronic or the entire product damaged by moisture, any claims for defects for these tasks and the results being involved will be void. Claims will also be void for any service being performed by third, which has not been ordered by us in writing. Service is exclusively allowed to be performed by Votronic GmbH & Co. KG Lauterbach.
---
Others Also Bought
---
More From This Category