Solar powered pool lifts
Date Posted:18 November 2016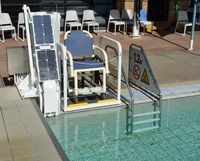 Heavy duty hydraulic lifting platforms for swimming pools benefit from our solar panels to keep the batteries charged. Pool platforms provides dignified independent access into swimming pools for anyone that finds using a ladder or steps inappropriate such as a person with limited knee or hip flexibility.
Dapto pool at Unanderra unveiled the world-first lift platform to give people with a disability better access to the water. The lift is the culmination of almost four years of work by Wollongong City Council and Unanderra engineering firm CMA Electro-Hydraulic.
Images of pool lifts courtesy of CMA Hydraulic Engineers. Image of Dapto Pool platform being used: Illawarra Mercury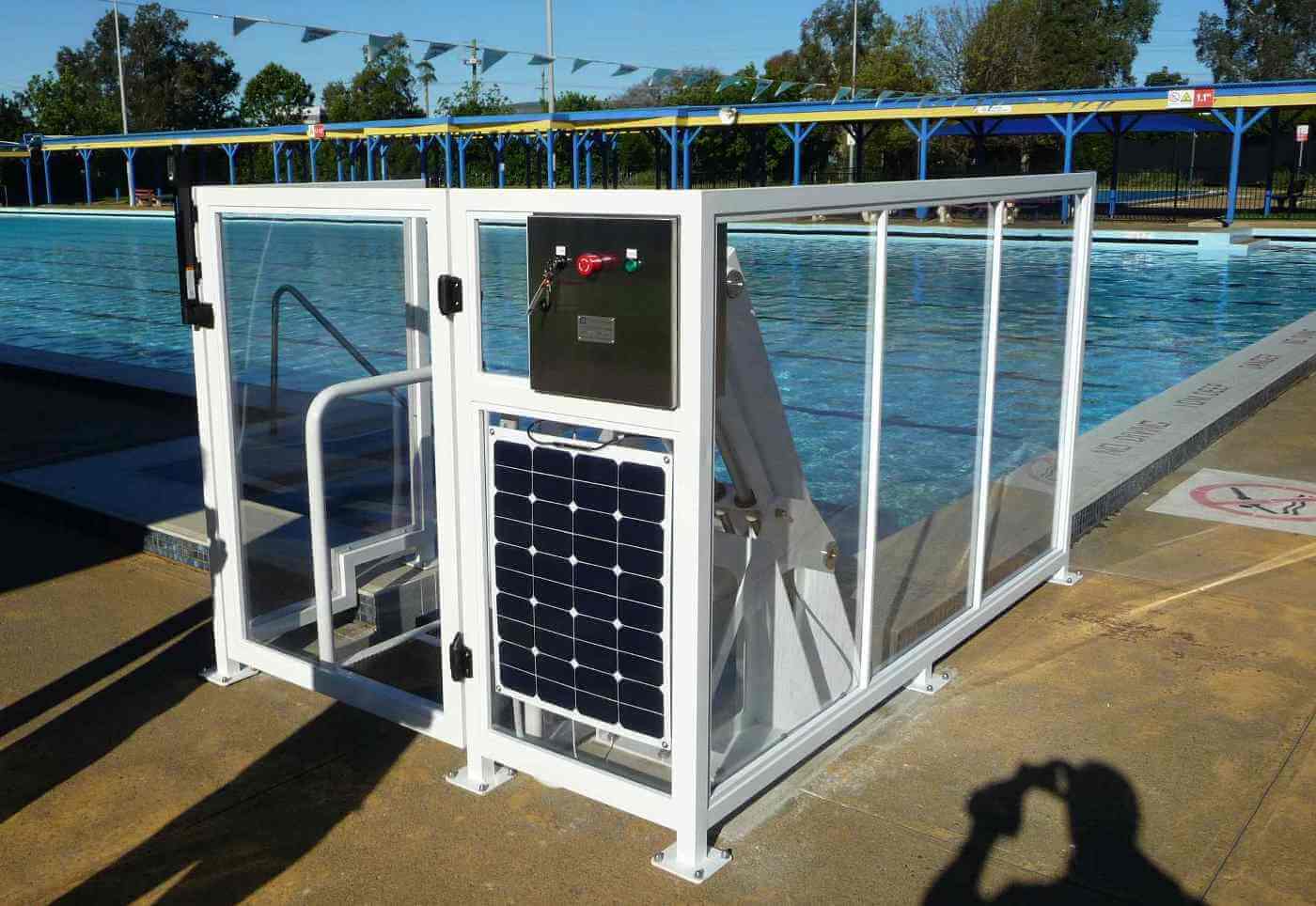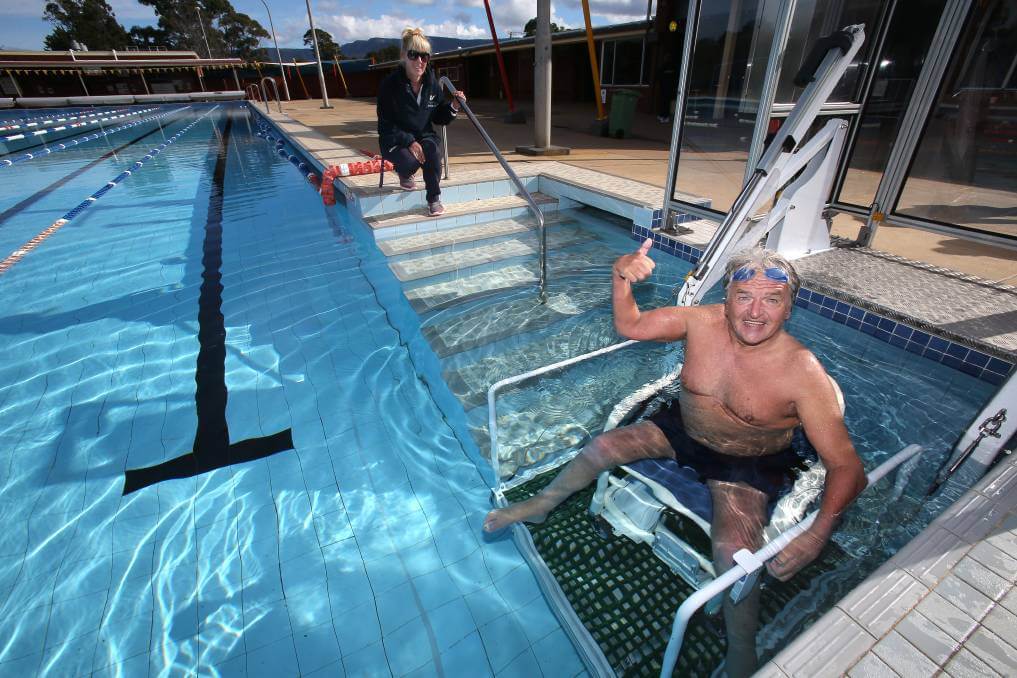 Corrimal pool has a CMA Heavy Duty Pool lift installed with our solar panels. This allows a person in a wheelchair or wet chair to lower themselves into the pool or for a person with limited hip or knee flexibility to stand on the platform and lower themselves into the pool. The lift has the capacity for a helper to also be lowered into the pool.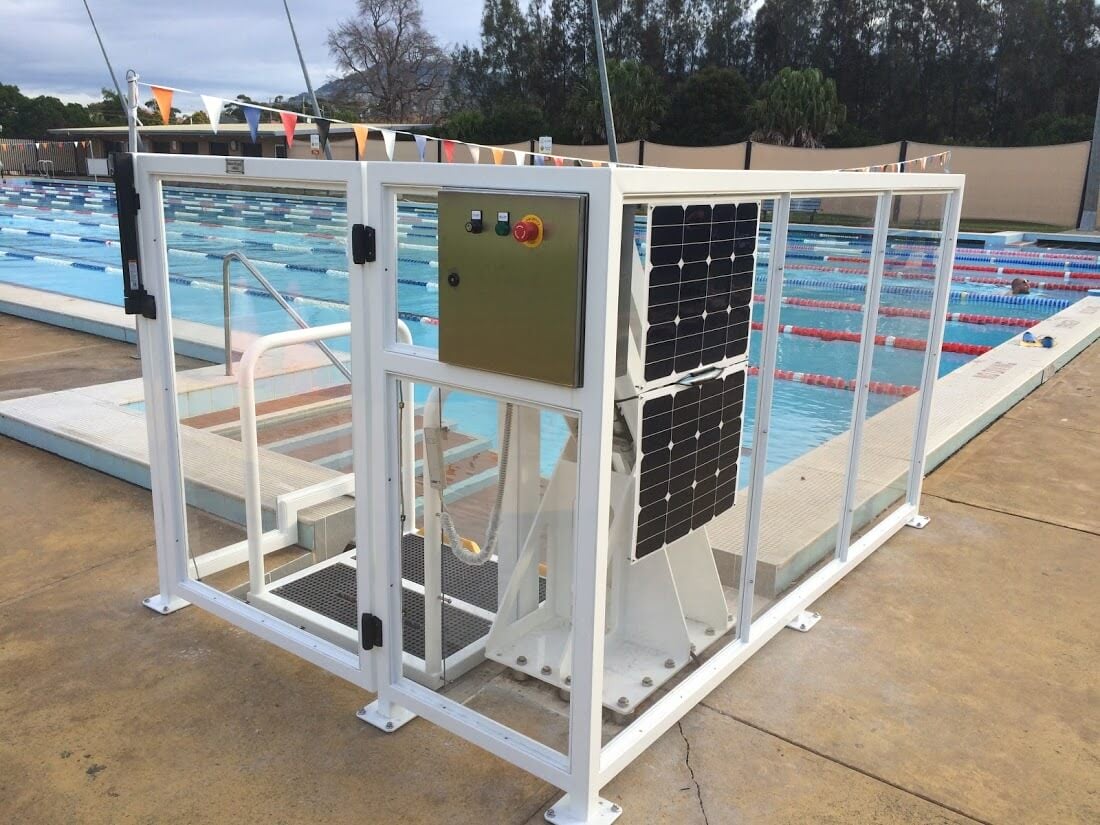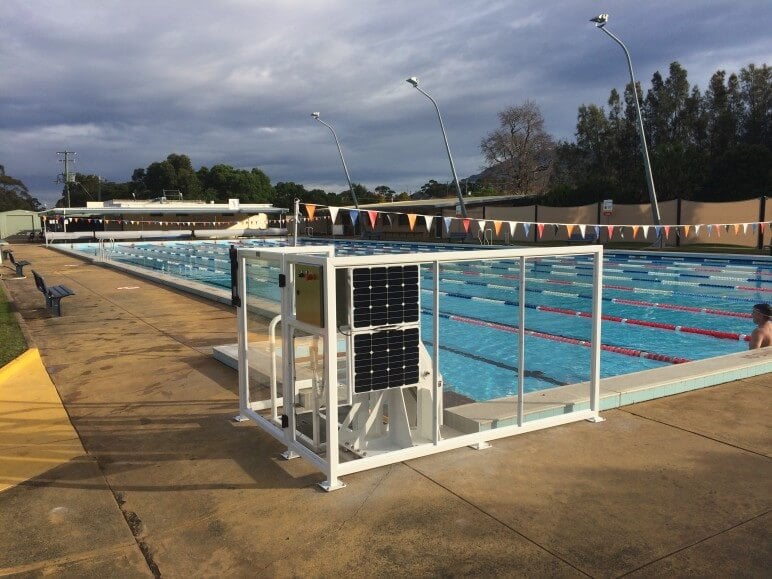 A heavy duty CMA lifter with our solar panels also was installed at the Wollongong University Pool with a safety scanner rather than a safety fence. The area scanner detects if a person is close to the platform and interrupts the movement until the person moves away. This makes the lift more open and less claustrophobic.