Australian National Maritime Museum in Darling Harbour Sydney
Date Posted:15 August 2019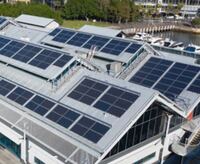 When structures cannot support the weight of glass solar panels!

The lightweight construction of the Wharf 7 Maritime Heritage Centre at the Australian National Maritime Museum in Darling Harbour, Sydney cannot support traditional heavy glass panels. Its 30-degree roof pitch would also project unacceptable glare into surrounding residential and commercial buildings if using traditional glass panels.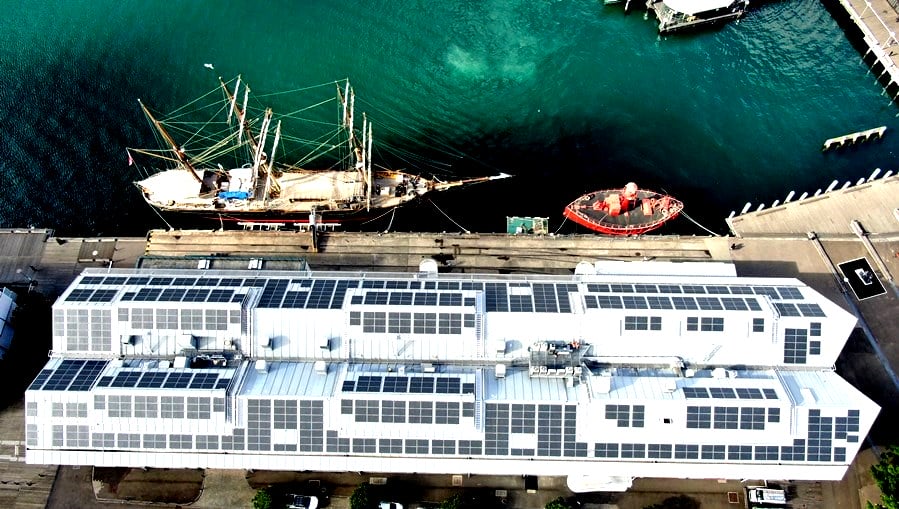 To solve the problem 812 x 290W lightweight, thin eArche panels were installed by Energus providing a 235kW solar system. The building houses restoration workshops, a maritime library, a vast exhibition space, and tenanted commercial areas so cutting electricity consumption by approximately 25% will provide savings of over $50,000 a year.
There are strict guidelines for installing solar panels on residential and commercial buildings. eArche has achieved a series of international certifications for reliability and is the only lightweight solar panel accredited by Australia's Clean Energy Council.
Many residential and commercial rooftops around the country have enough space to take generous arrays of panels however they are just not structurally capable of carrying the weight Likewise, RVs and boats have a towing capacity to consider and lightweight panels are the preferred option. A rigid glass topped 155 watt rigid panel weighs 10.7kg and is 35cm thick yet an eArche 160 watt thin solar panel weighs 2.9kg, is 2mm thin and can flex to be installed on curved surfaces.
The history of Dr Shi and eArche lightweight solar panels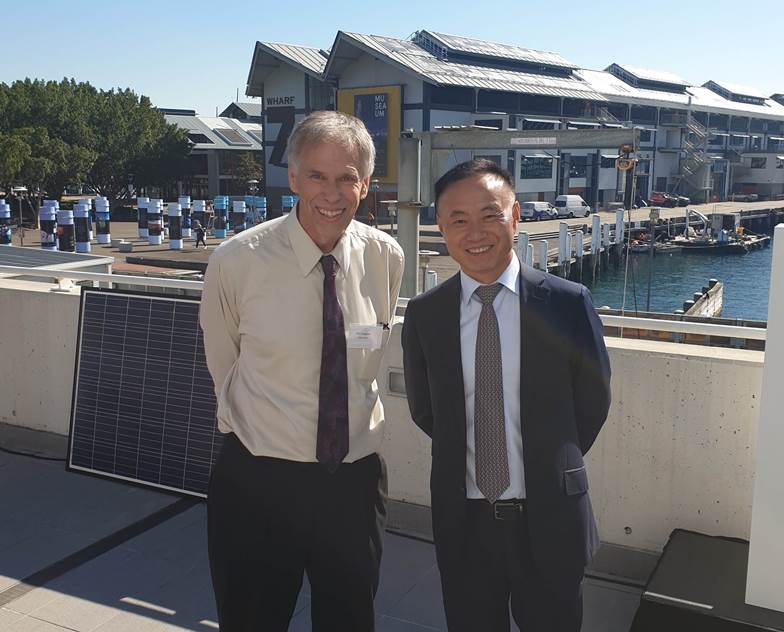 As the seller of eArche to the mobile market, Solar 4 RVs owner Phil was invited to the official launch in Sydney by Energus. He spoke extensively to Dr Zhengrong Shi who developed eArche after already having 60 patents in photovoltaic technology to his credit.
Dr Shi is a fellow of the Australian Academy of Technological Science and Engineering and has a PhD from the University of New South Wales (UNSW). He founded the Energus company and was supported by the Australian Renewable Energy Agency (ARENA) to develop this unique, game-changing solar panel.
He has been named as one of "50 people who could save the planet" by The Guardian, and described by TIME as a 'Hero of the Environment', an annual list that celebrates the most innovative and influential protectors of the planet. Dr Shi is regarded as one of the world's most successful clean energy entrepreneurs over the last 30 years.
.
For more information about lightweight eArche solar panels click here