Solar 4 RVs is fully operational online during Victorian lockdown
Date Posted:3 August 2020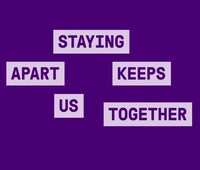 In line with the latest government directive, Solar 4 RVs will not be able to serve our customers face-to-face in our showroom whilst Stage 4 Covid-19 restrictions are in place in Melbourne. The good news is we are an experienced online retailer so you can still visit our online shop and contact us by phone or email.
With customers from all over Australia (and beyond), we are well accustomed to providing personalised solar solutions by chatting over the the phone or by communicating via email.
We will continue to operate the same business hours as usual (8:30-5:00 weekdays and 9:30-1:30 Saturdays).
Stay safe. Diagnosing possible cases of COVID-19 early, even when symptoms are mild, helps health experts control the spread of the virus. By getting tested when you have symptoms you will be doing your bit to protect all Australians.