Interview with Adam Zuchetti, Editor My Business
Date Posted:16 January 2020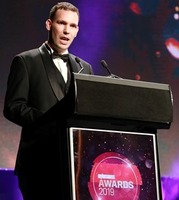 'You can't rest on your laurels'
MY BUSINESS, MANAGEMENT
ADAM ZUCHETTI 15 January 2020— 4 minute read
https://www.mybusiness.com.au/management/6553-you-can-t-rest-on-your-laurels
She was named Businesswoman of the Year at the My Business Awards 2019, with her business also taking out a gong.
Now, Solar 4 RVs co-founder Trish Chapallaz wants others in business to learn from her highs and lows.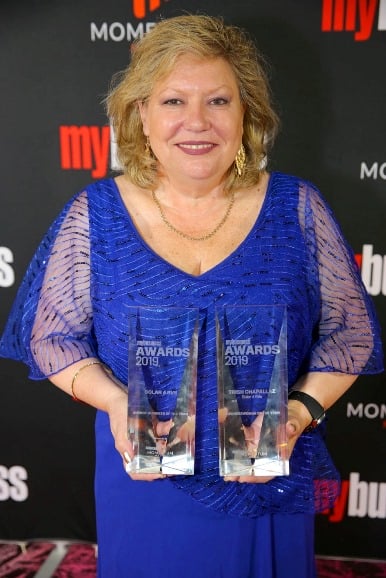 Like so many of Australia's best businesses, Solar 4 RVs is a family enterprise.
"My husband and I launched the family business in 2014, and now our son and his partner have also joined the business," Ms Chapallaz told My Business.
"Our daughter [also] helps out part-time."
As the name suggests, their Victorian business has developed a range of portable solar energy products for vehicles, caravans and even boats. It sells direct to the public, while also supplying other businesses and even government departments across Australia.
Bringing new ideas to market
Solar 4 RVs began from the back of a personal need, when the family couldn't find what they were looking for.
"In 2013, we bought a new 21-foot caravan that we wanted to fit out with a quality solar power system; however, there were no companies offering integrated, customised, lightweight solutions for off-grid power for caravans and other RVs," Ms Chapallaz told My Business back in 2016.
Such development can be fraught with risk. But with the business going from strength to strength years later, she has some words of advice for others in business.
"First and foremost, know your target market," she explained.
"You need to have something unique, rather than trying to be all things to all people. For us, it is specialising in lightweight solar for mobile applications, so we have become extremely knowledgeable in that space.
"We focus on customers that value quality, and quality comes at a price, so we don't try and compete with cheap products."
The business owner also emphasised the importance of knowing exactly what any new product or service is trying to achieve.
"We knew what problem we were solving: caravans and boats need lightweight solar, not heavy house solar panels. We met a need: people needed advice from someone credible who knew what they were talking about in this new space. We fulfilled a want: people want to travel in remote locations without relying on grid connections at expensive caravan parks."
Her other piece of advice is to keep evolving.
"Once you're up and running, you can't rest on your laurels," Ms Chapallaz said.
"We work hard to stay at the forefront of technology and being the first to introduce that technology as it improves."
Empowering women in business
The very existence of awards specifically for businesswomen has courted some controversy in recent times, with some arguing it actually discourages women from being seen as equal, and a small number of others asking why women get "special treatment" while men don't.
But as the 2019 Businesswoman of the Year at the My Business Awards, Ms Chapallaz agreed that women in business often face additional hurdles to success simply because of their gender, suggesting that such awards recognise the women who are tackling these gender-specific barriers in business and working to create a more level playing field.
"Influential and assertive female leaders may be labelled as bossy and aggressive, but female leaders who are empathetic, collaborative and co-operative may be regarded as weak because they don't match stereotypical expectations of leadership," she said.
Ms Chapallaz urged other women in business to stay true to themselves and their individual skill sets.
"Focus on being the best you can be, rather than what your image should be or what leadership box people are slotting you into," she said.
That includes finding your own balance between being "confident, astute and successful" while maintaining the traits of being "approachable, compassionate and supportive".
"That goes for both genders, really," she said.
Mentoring others in business
Ms Chapallaz has a background in education, and was the director of learning at Swinburne University of Technology prior to establishing Solar 4 RVs.
It is this background that has encouraged her to mentor others in business, both one-on-one and by speaking at various events.
She said that confidence, ego and enthusiasm are the biggest motivators to achieving goals; however, these same traits can also prove to be the greatest sticking points.
"Every now and then, you need to stop, re-focus and make sure your judgement is not being clouded," she said.
With the benefit of hindsight, Ms Chapallaz said she wishes she had more knowledge in being able to manage suppliers when starting out in business.
"It takes a lot of effort and when there are hiccups, it can be very frustrating," she said, drawing on a past experience to demonstrate her point.
"A shipment of made-to-order portable solar panels had faulty internal cell connections, so it was stressful when they started to fail, as they were very popular. It impacts on your brand — you don't want to disappoint customers.
"We replaced all of them with another product, of course, but it was very costly."
She also urges the self-employed to really make the time to look after themselves.
"Running your own business can become an all-consuming 27/7 journey. There is always an urgent customer or issue that takes priority, and it's difficult to wind down."
Awards 'not all about winning'
From humble beginnings, the company has achieved a huge number of accolades, including being showcased as a business success story by the Victorian government, as well as taking home wins from multiple My Business Awards since 2015.
"Back in 2015, we won the Sustainability Initiative of the Year and have been part of the My Business Awards since then," Ms Chapallaz explained.
"In 2017, we were thrilled to win the Retail Business of the Year award. The win truly surprised us as finalists represented a diversity of many industry sectors.
"However, winning the 2019 Energy Business of the Year and Businesswoman of the Year in the one evening was a real high point."
According to Ms Chapallaz, business awards have been "priceless" in recognising their efforts and showcasing them to new and existing customers.
"The awards give you credibility and generate many promotional opportunities," she said.
"It was important for us to know we would be assessed along with our peers against a set of criteria — that way the award really means something. The wins acknowledge that we are a reputable, successful business."
That success, she said, extends beyond simply sales figures to factors such as their leadership and work ethic.
Despite receiving the accolades, Ms Chapallaz insisted that simply entering industry and business awards brings about some much-needed clarity in how to showcase your business to customers.
"It's not all about winning: preparing your entry helps you revisit, and succinctly summarise, all your accomplishments for the year, which is a rewarding and empowering process," she explained.
"Then at the awards dinner, you have the opportunity to take a well-earned break and meet so many inspiring, like-minded people, which makes you energised for the year ahead!"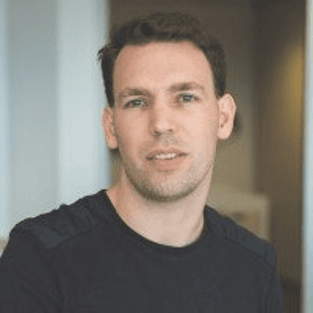 Adam Zuchetti
Adam Zuchetti is the editor of My Business, and has steered the publication's editorial direction since early 2016.
The two-time Publish Awards finalist has an extensive journalistic career across business, property and finance, including a four-year stint in the UK. Email Adam at adam.zuchetti@momentummedia.com.au