European Gioco lightweight solar panels now available in Australia
Date Posted:31 January 2020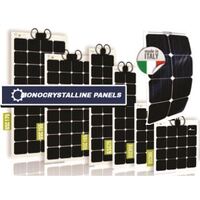 Fly SolarTech in Italy has selected Solar 4 RVs as their Australian importer and distributor. These affordable European designed and manufactured lightweight solar panels are now in stock in our Melbourne warehouse.
Gioco by Fly SolarTech are made in Italy with G-Wire patent cell technology plus 7-layer Encapsulation Technology plus they have F-ETFE2 scratch-resistant top layering enabling a 5-year product warranty.
G-Wire technology prevents "micro-cracks" and "hot spots" by increasing the number of wires in the cell. This technology men the soalr panels are robust and durable for marine applications, camping, motornnhomes, cars, trailers, trucks, buses and other mobile applications.
We have received stock of 175W and 155W with a further shipment arriving next month offering other sizes.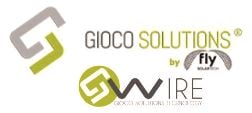 What is

G

-Wire technology
The G-Wire technology is Fly Solartech's patented technology that interconnects the front side of a cell to the back side of the next cell, ensuring proper connection from one cell to another. The superior performance of the G-Wire translates into advanced module efficiency and robustness.
Standard busbars are replaced by micro-wires that collect energy more smoothly and reinforce solar cells. The 18/24 micro-wires are positioned in parallel and held in place by a transparent sheet. This assembly of foil-wire (FWA) is the electrical conductor, designed with surgical precision, to interconnect the solar cells and eliminate the need for Busbar. The lower resistance allows more energy to be extracted from each individual WIRE, thus increasing the power density compared to traditional panels with 4/5/6 Busbar (BB).
Reducing the impact micro cracking
Micro-crevices (micro-cracking) has a minimal effect on G-Wire panels since the system's protective capsule acts as a protective layer for the solar cell with a dense grid of up to 2,660 contact points.
This system allows even in the case of micro-cracks or fractures of the cell to continue to convey the energy from the cell to the junction box without jeopardizing its operation.
Modules with conventional busbars have over 100 welding points which represent extreme thermomechanical stress on the cells, increasing the potential for micro-cracks and other faults that will reduce the efficiency of the panel over time. The G-Wire technology binds the micro-wires to the cells during the lamination process, eliminating any welding of cellular connection.