Solar 4 RVs wins 2019 Energy Business of the Year Award
Date Posted:18 November 2019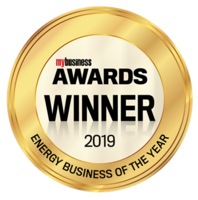 Another win for Solar 4 RVs

Solar 4 RVS has again been recognised for its innovations in lightweight solar. On Friday evening 15 November at the Star Event Centre in Sydney, Solar 4 RVs was announced as the winner of the MyBusiness National award 'Energy Business of the Year'.
Solar 4 RVs specialises in lightweight solar panels. A rigid glass topped 155 watt rigid panel weighs 10.7kg and is 35cm thick yet our 160 watt thin solar panel weighs 2.9kg, is 2cm thin and can flex to be installed on curved surfaces.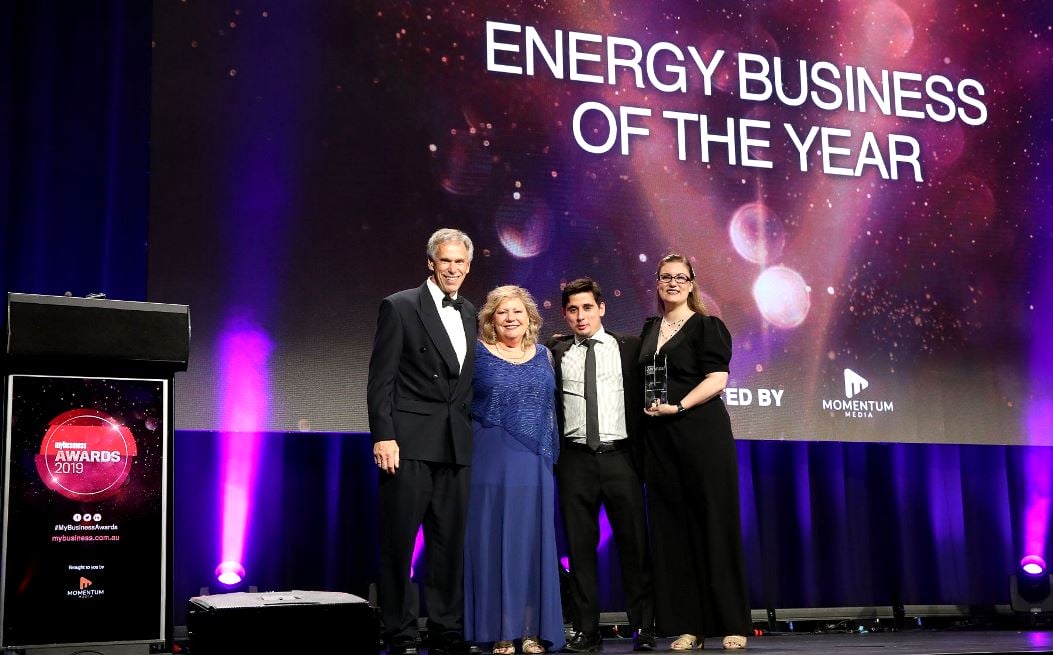 Founders and owners Phil and Trish Chapallaz stated "we are honoured to receive this prestigious award and to be recognised for our sector leadership in the provision of lightweight, thin solar panels for off-grid mobile applications such as caravans, boats, and outdoor equipment." "With technology rapidly evolving, we continuously explore and invest to stay at the forefront of what is most suitable for mobile applications and ensure we offer the best available to our customers in terms of products and installation methods."
What it takes to be a winning solar panel company
Leadership in Lightweight Solar
When Solar 4 RVs, Solar 4 Boats and Solar 4 Industry was launched in 2014 there was a distinct lack of knowledge about the options for recreational vehicles, marine and commercial mobile applications.
Mobile applications introduce a diverse set of considerations compared to residential solar making choices complex, for example:
vehicle movement results in various sun angles onto solar panels and shading from trees, sails and antennas change frequently;
weight limitations, particularly due to towing capacity, mean heavy framed glass solar panels are unsuitable;
areas for installation can be awkward as the only areas available may be curved roofs, narrow boat decks or canvas biminis;
environmental conditions such as salt water or corrugated roads means the solar panels need to be robust;
batteries may be idle for months at a time.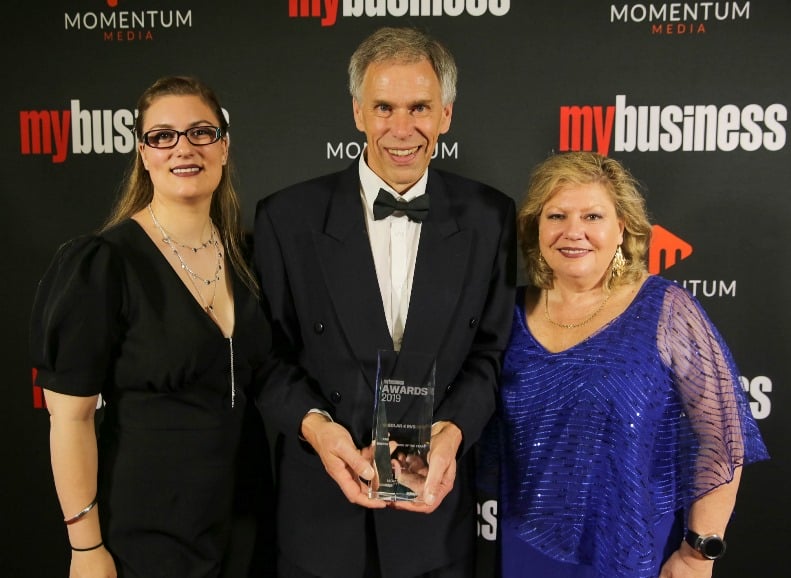 Solar 4 RVs filled the gap by acquiring a wealth of intelligence that cannot be easily or quickly replicated by competitors as it has been accumulated through years of extensive research, testing, field trials and customer feedback. Staff guide customers through the complexities of product choice and installation options.
Any request is tackled, even supplying solar panels to the Australian Antarctic Division to fit around curved water tanks on Macquarie Island.
Cheap solar panel imports are not robust enough for remote areas and the harsh Australian UV so Solar 4 RVs has been diligent in sourcing top of the range reliable, quality products. Leading the way in lightweight solar panel toughness is a new patented glass fibre-reinforced solar cell encapsulation similar to aircraft windows ensuring toughness on the slim 2mm thin eArche brand panel that weighs only 2.9kg for 160 watts. The coating provides UV protection, is corrosion resistant, highly stain resistant, has high light transmittance, and boasts long service life. This is supported by other unique lightweight panels each suited to a different application.
Solar 4 RVs maintains credibility by ensuring their advice is provided by an engineer backed by research and product testing. Online buyer guides plus a personalised advice service transitions enquiries into sales and our detailed installation instructions with extensive visuals supports our after-sales support commitment.
Other Awards
The Award comes off the back of winning the 2018
Australian Business Awards for Eco Innovation and being ranked in the top 50 innovative companies in the Australian SMART100 list for their unique 'specialist service model for off-grid mobile solar'. Solar 4 RVs also received the 2018 APAC Excellence Award which recognises outstanding and innovative businesses. These awards highlight businesses that have the commitment and expertise to do things differently and are constantly rewriting their industry's rule book to achieving results for themselves and for their customers.
Solar 4 RVs has won two previous Optus MyBusiness Awards: in 2017 they won Australian Retail Business of the Year and in 2015 they won Sustainability Initiative of the Year.