Smart Energy Council media release
Date Posted:2 December 2019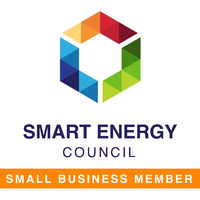 Media Release: Unique lightweight solar specialist Solar 4 RVs wins 2019 Australian 'Energy Business of the Year' Award
Media Release by Smart Energy Council: Unique Lightweight solar specialist wins 'Energy Business of the Year' Award

Lightweight solar specialist, Solar 4 RVs, has won two awards at the MyBusiness Awards on Friday 15 November at the Star Event Centre in Sydney.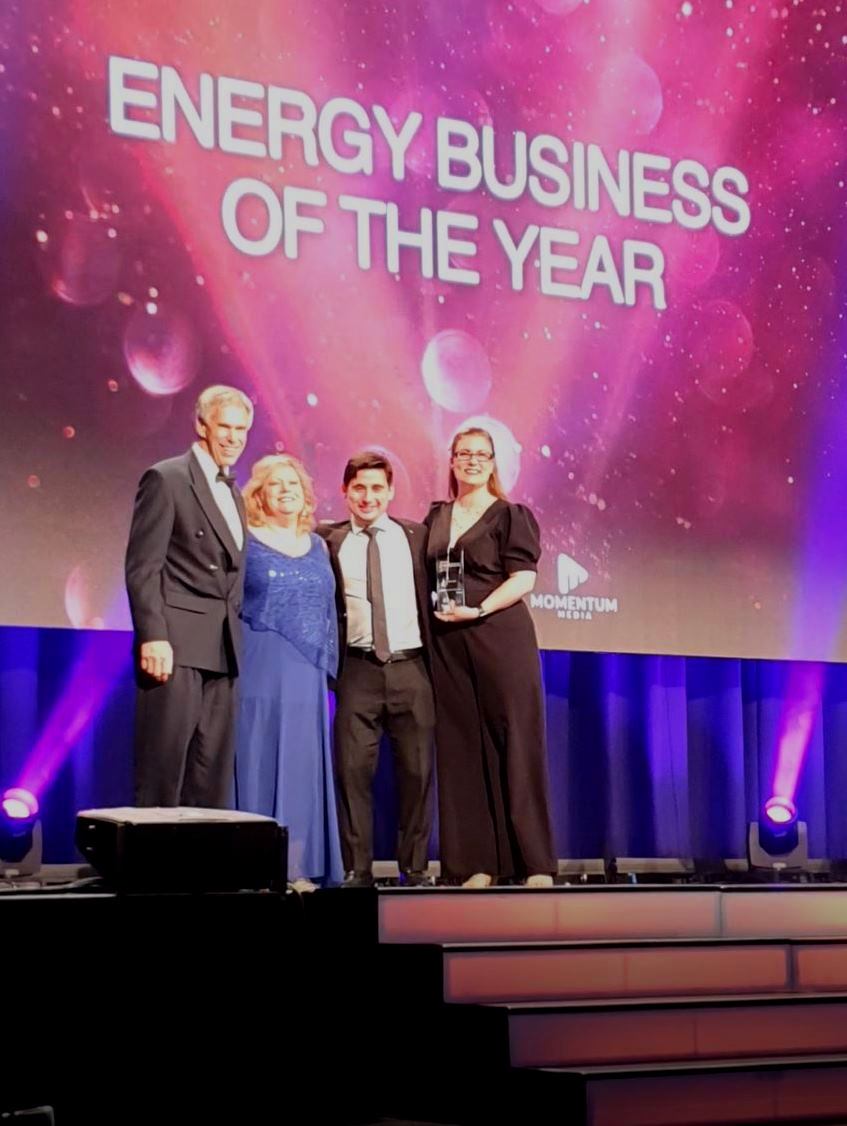 First, their innovations were acknowledged with the 'Energy Business of the Year' Award and then at the end of the black-tie dinner co-owner Trish Chapallaz was announced as the Australian 'Businesswoman of the Year'. With ten deserving finalists in the running for this prestigious title Trish was honoured to be recognised for her achievements.
The founders and owners, Phil and Trish Chapallaz, said, "we are delighted to receive these prestigious Awards and to be recognised for our sector leadership in providing thin solar panels for RVs, marine and other off-grid mobile applications across Australia."
Launched in 2014, the family-owned and operated company supports both businesses and the public. "With technology rapidly evolving, we continuously explore, and invest, to stay at the forefront of what is most suitable for vehicles and vessels such as caravans, boats, trucks, buses and utes" says co-owner and engineer Phil.
Solar 4 RVs stock the largest range of flexible solar panels in Australia and is the only company in Australia offering a design and advice service for lightweight off-grid solar systems as well as engineered solutions for industry.
RVs are now packed full of features all adding weight so lightweight options are becoming essential. Although more expensive than rigid heavy panel options it is now the preferred option for yachtsmen, caravanners and campers.
Research and Development
Solar 4 RVs commitment to R&D will continue with a focus on durability, longevity and performance for Australia's harsh conditions. Close to seven years of experience in lightweight solar panels has provided Solar 4 RVs with invaluable and unique "know-how" which is used to carefully choose manufacturers, cell and interconnect technology and encapsulation layer materials.
Installation methods on various surfaces and the impact to longevity has been a particular focus in 2019. The installation kits designed and made in the Victoria warehouse for a vented air gap install have been perfected allowing for better performance and lifespan of lightweight panels. This wealth of knowledge cannot be easily or quickly replicated as it has been accumulated through years of extensive research, testing, field trials and customer feedback.
Lightweight solar to withstand harsh Australian conditions
Solar 4 RVs has been selling eArche solar panels for two years and they have proven to be tough and durable with no reported issues. With towing weight always an issue, the main benefit of eArche solar for caravans and campers is how lightweight they are compared to heavy, thick rigid framed solar panels. The panels are only 2mm thin and weigh just 3kg for a 175W panel. The low profile means they are aesthetically more pleasing and lowers wind resistance.
The patented glass-fibre reinforced composite material similar to aircraft windows enables a 5 year warranty for mobile applications. They were installed on the World's first solar powered train in Byron Bay.
These panels have International Electrotechnical Commission's certification IEC 61215, the same required for conventional panels for installation on buildings for long-term outdoor operation. The panels are rated 2400 pascals for wind and 2400 pascals for load and pass the hail tested with ice stones of 35mm diameter and 200g mass at 39.5m per sec.
New lightweight solar innovations for 2020
2FACE is the first semi-flexible solar panel in the world made with double-sided technology allowing greater power generation. It is a game-changer in that it is designed to absorb radiation not only from the front but also from the underside thanks to its F-HJT cell. These will be available in Australia through Solar 4 RVs in early 2020.


Other award wins
Solar 4 RVs multiple award wins highlight their commitment and expertise to do things differently. The latest two awards come off the back of winning the 2018 Australian Business Awards for Eco Innovation and being ranked in the top 50 innovative companies in the Australian SMART100 list. Solar 4 RVs also received the 2018 APAC Excellence Award and they won the Optus MyBusiness Award in 2017 for Australian Retail Business of the Year and in 2015 they won Sustainability Initiative of the Year.