We have expanded our eArc ultra-lightweight solar panel range
Date Posted:30 November 2018
With our 180w and 160W eArc being so popular we have expanded our eArc range. The current options of EPDM rubber edge is perfect for flexibility and the thin, black annodised aluminium frame provides lightweight rigidity for air gap installations.
Now we offer a frameless option. This is being offered initially on our newest size option - the 100w panel. This ultra-thin solar panel is only 2 mm thin and weighs just 2.1 kg.
The eArc solar panels are the only lightweight, flexible panel accredited by the Clean Energy Council and have a 5 year manufacturer's warranty on mobile applications and a 10 year warranty on permanent structures.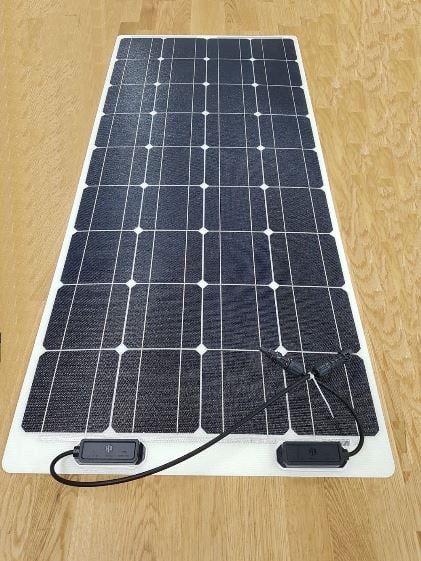 The output warranty is the same as high grade rigid solar panels used on buildings: above 80% of the original power by the 25th year.
​eArc thin lightweight solar panels have a tough top layer. They are made with a Patent Pending composite material similar to those used in airplane windows and is about 75 percent lighter than conventional photovoltaic panels.
Conforming to curves means that unlike traditional solar panels they will blend into the top of a structure rather than be a raised add-on.
They will be available for purchase on our website on the eArc product page