Lisa Blair officially the first woman to circumnavigate Antarctica
Date Posted:5 September 2017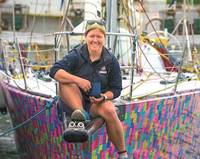 History making journey
After 3 years of preparations and 6 months at sea Lisa Blair has made history by officially being the first woman of circumnavigate Antarctica.
The World Sailing Speed Record Council (WSSR) has ratified that Lisa Blair is the first woman to sail solo around Antarctica below 45 degrees
Lisa left Albany in western Australia on 22 January 2017 completing the voyage in 183 days, 7 hours, 21 minutes and 38 seconds.
Overcoming difficulties
After 72 days of travelling solo and unassisted, her 50-foot yacht, Climate Action Now was dismasted and Lisa built a jury-rig and motor sailed to Cape Town in South Africa after receiving fuel from a container ship.
After spending two months repairing her yacht Lisa left Royal Cape Yacht Club on Sunday, 11 June 2017. She sailed back to the position of the dismasting and crossed her track, re-sailing the section again unassisted. After battling seasickness, snowstorms, a severe knockdown, and exhaustion she arrived in Albany, completing her journey on 25 July 2017.
Our Sponsorship
As one of Lisa's sponsors we are very proud of her achievement and thrilled that we could support her epic journey. In conjunction with Solbian Italy we supplied eight Solbian solar panels and eight Genasun solar charge controllers for her yacht.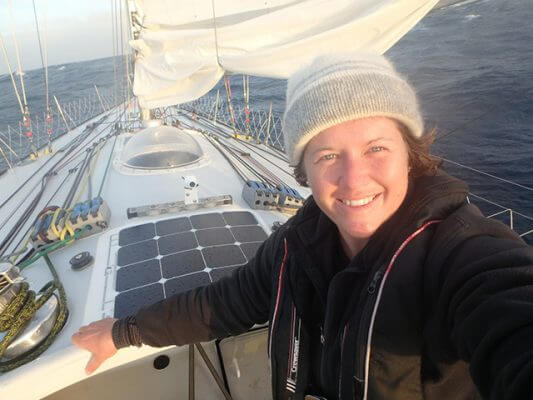 Lisa showing one of the eight Solbian flexibe solar panels installed on her boat 'Climate Action Now'