Solar 4 RVs featured in online Business article
Date Posted:20 July 2016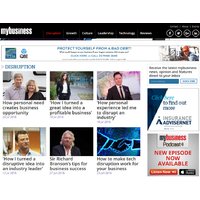 MyBusiness magazine online edition has featured our start-up and growth in an article "How personal need creates business opportunity".
The Q&A style profile by Adam Zuchetti highlights our start-up, evolution and growth. Winning the Optus MyBusiness Award 'Sustainability Initiative of the Year' and being acknowledged as a game-changer for off-grid solar by tackling the most unusual requests is very rewarding.
The article also mentions how we operate with integrity and have a commitment to maintaining high standards of products and service. This generates trust that has resulted in a continually growing B2B clientele.