SunPower® wins a world first for its sustainable manufacturing processes
Date Posted:29 June 2015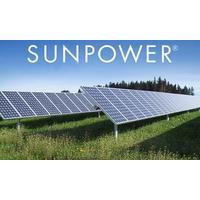 The US renewable energy company SunPower is the first and only company in the world to win a Cradle-to-Cradle (C2C) silver certificate for its solar panels – one of the strictest sustainability standards in existence.
The certificate means SunPower Corporation has met rigorous environmental benchmarks covering every stage of a solar panel's life.
Solar 4 RVs own brand of flexible solar panels and the Solbian SP series both contain SunPower® cells.
SunPower's largest solar panel assembly site in Mexico, is its first to achieve zero waste to landfill. It lowered its waste disposal costs by over 50% in the first year, cut water consumption by over 50% and 44% of its energy comes from renewable sources.
---
Leave a comment