Solar 4 RVs is Finalist in 2015 MyBusiness Awards
Date Posted:26 October 2015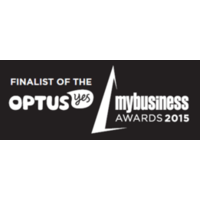 We are thrilled to announce that Solar 4 RVs™ is one of three national finalists in the '2015 MyBusiness Awards' for the category 'Sustainability Initiative of the Year'.
The winner of these National Awards will be announced at an awards dinner in Sydney on Friday, November 13.
The other two finalists in this category are based in Sydney and Brisbane.
The MyBusiness awards acknowledge big, small, old or young, businesses for their "entrepreneurship, passion, dedication, achievements and contributions to the Australian community and economy".
Previous MyBusiness Award winners that have become iconic brands and household names include: Boost Juice, H2Coco, ModelCo, Red Balloon Days, Sumo Salad, Fruit At Work, Laservision, and Roses Only.