Solar 4 RVs expands into New Zealand
Date Posted:11 May 2015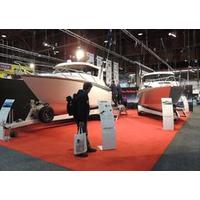 Solar 4 RVs™ founders and owners Phil and Trish will be in New Zealand until 27 May visiting businesses including motorhome and boat manufacturers, repairers and solar installers.
The Hutchwilco boat show in Auckland is also running during this time so the Solbian marine range will be promoted. ​
Part-time staff in Melbourne will pack and ship out orders however our advice and design service will be limited.
Email is the best method of contacting us during this time.