Solar 4 RVs accepts Award on 3AW Denis Walter Show
Date Posted:27 July 2015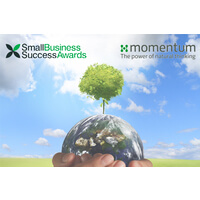 Trish and Phil Chapallaz, founders and owners of Solar 4 RVs™, were in the 3AW studio today with Denis Walter on his afternoon show talking about our solar products.
Solar 4 RVs was announced on air as the July winner of the 3AW, Momentum Energy Small Business Success Awards.
The awards celebrate the exciting and sometimes challenging lives of Small Business Owners. ​
You can watch and listen to the broadcast on https://youtu.be/uKmoF9YOkM8 or by clicking on the photos. ​
We were lucky enough to have over 6 minutes of air time and even took a call from a listener.
Thank you to Denis and 3AW staff for making us feel so at ease.