Touring Australia Magazine 2015
Date Posted:11 March 2015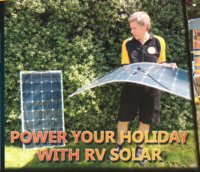 Touring Australia Magazine Autumn 2015 Edition featured Solar 4 RVs talking about lighter weight products for travellers.
The article explained minimising the weight of your solar set-up, quality versus cost and how to get appropriate advice.
The front cover had a photo of owner Phil Chapallaz holding up a lightweight, flexible monocrystalline solar panel perfect for caravans and boats.