Australian Solar Council Member Profile Video
Date Posted:20 July 2017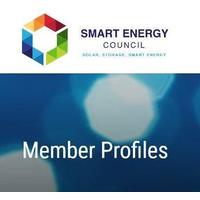 The Australian Smart Energy Council (formerly the Australian Solar Council) has featured Solar 4 RVs on their website 'Member Profiles' page.

The video was professionally filmed by the Council and is a mixture of interview and narration. It provides an overview of the types of products and services that Solar 4 RVs provides, the projects we have been involved in and how we became a multi-award winning company that is leading research and testing on lightweight flexible solar panels.
Click on the link below to the Smart Energy Council member profile page and scroll down to the Solar 4 RVs video.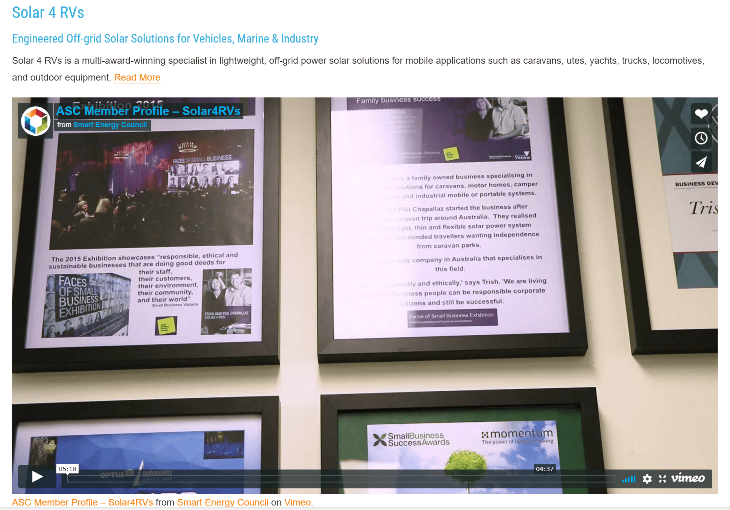 Smart Energy Council
The council has over 1000 members and drive the industry forward by:
Promoting smart energy policy and actively lobbying for our members
Marketing, brand placement & promotion
Providing timely market intelligence and actionable insight
Connecting industry with potential customers and partners
Training and professional development
Keeping members up to date with industry standards
Delivering member only alerts, events and networking