Assessing your solar needs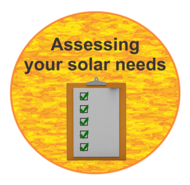 How much electricity do you use in your RV/boat?
How much solar power will you need?
What solar system will suit the type of travel you do?
What to consider ?
The size and shape of your RV
How much power you use at any point in time in your RV (how many appliances/devices you turn on at once).
How much energy you consume on a regular basis in your RV (how long you have appliances/devices running).
How much solar energy you will be able to regularly obtain (this depends on when and where you travel and sunshine hours that your panels receive).
How long you wish to be self-sufficient relying on solar power (independent from mains electricity).
Where do I begin?
STEP 1
Understand solar power​ in the context of RVs and become as knowledgeable as possible. Understanding the terminology used, and the components used, will raise your confidence level and decrease the chance of making the wrong decision. It's easier than you think and all the information is on our website.
STEP 2
Ascertain your power needs. It can be difficult to determine what capacity of solar system you require. We have designed an online Solar Power Estimate Calculator (SPEC) to determine your RV power usage and therefore solar power needs.
The calculator is designed to assist you to determine your current and future power consumption. When you have completed the online questions, a recommendation is provided regarding the best solar system package to meet your needs based on your answers.
STEP 3
Consider the products recommended based on the SPEC. We have kits available or you may wish to buy the products individually..
START NOW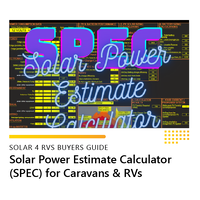 Solar Power Estimate Calculator (SPEC) for caravans and other RVs This questionnaire helps you identify what combination of solar power products best suits your specific circumstances a...
Read Full Blog
---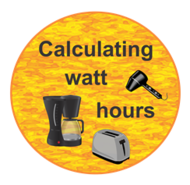 When calculating what size solar power system you need to install you need to consider how many watts your appliances use and how long you use them for. ...
Read Full Blog
---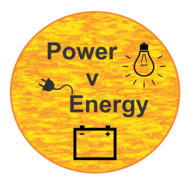 What is the difference between Power and Energy? To determine what solar system will meet your needs you will need to know how...
Read Full Blog
---