Solbian CP series

Solbian CP series lightweight flexible solar panels are made using monocrystalline silicon cells with an efficiency greater than 18% incorporated in polymers with high strength.
Their size and high power make them particularly suitable for motor homes and caravans, even on curved surfaces.
The use of 156 mm square cells allows economies of scale while maintaining efficiency levels. The panels in this series, the largest in size and power, are aimed at caravans, campervans, golf carts, electric cars, where larger surface areas are often available.
All Solbian flexible solar panels are made in Italy and have a 5 year warranty.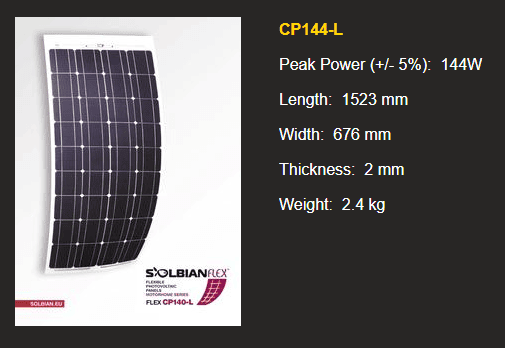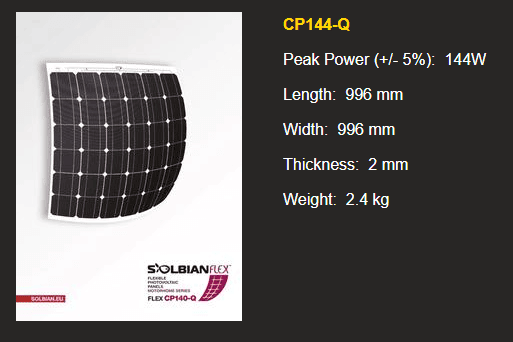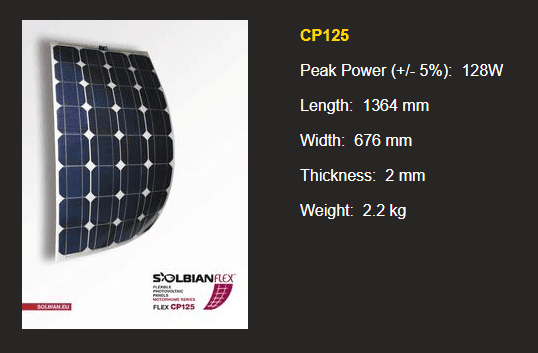 ---
---
0.6m cable with MC4 solar connectors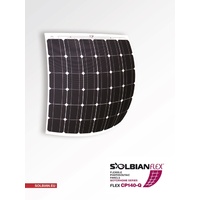 0.6m cable with MC4 solar connectors