Solbian - Premium Marine Range from Italy
Popular Items
---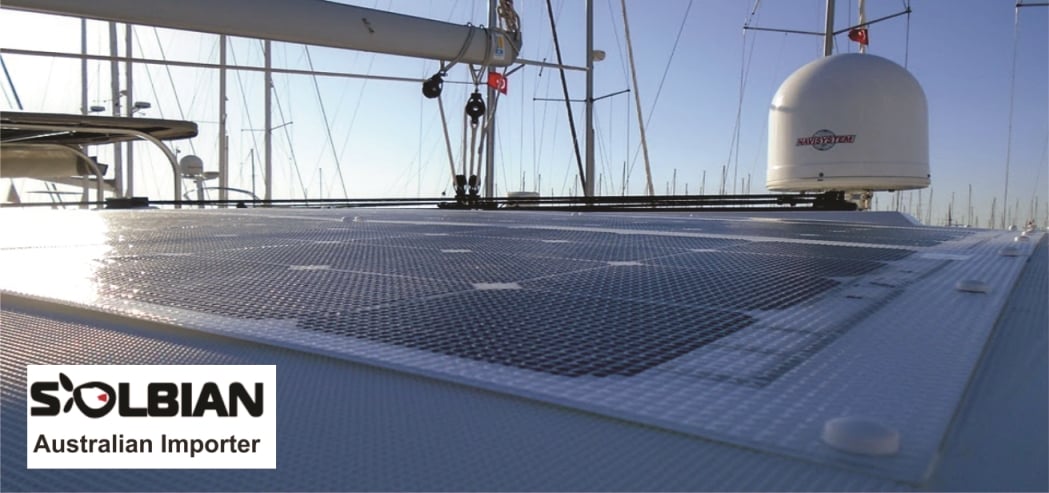 Made in Italy
Designed for the Harshest of Environments
5 Year Warranty
Solar 4 RVs is appointed by Solbian Italy as their Australia and New Zealand importer of SolbianFlex distributing to the public and business re-sellers.
Premium flexible solar panels made in Italy
Lightweight. Many sizes less than 2kg
Proven technology of crystalline silicon cells encased in special lightweight polymers selected by researchers of CNR, a patented technology. The polymers have a high resistance to weathering, and degrading agents such as thermal shock, fog and salt water, and solar radiation enabling certification according to IEC 61215 and 61730
Long life even under the most extreme conditions, tested on racing yachts. 5 year warranty
Tough, Textured surface : Giovanni Soldini, skipper of the Maserati 70-foot carbon fibre, mono-hull racing yacht which took 4th in line honours at the 2015/16 Rolex Sydney to Hobart advises it is less slippery during critical conditions in ocean crossings.