Gioco Solar Panels
New website live as of 17-05-2022, categories currently being updated! Please check back soon!
This category is empty! Please try another category or use our search function to find what you are looking for. If you require further assistance please contact us. Multiple connecting wires prevents micro-cracks and hot spots
Made in Italy with Fly SolarTech's G-Wire patent cell technology plus 7-layer Encapsulation Technology plus F-ETFE2 scratch-resistant top layer ensures quality with the latest technology enabling a 5-year product warranty.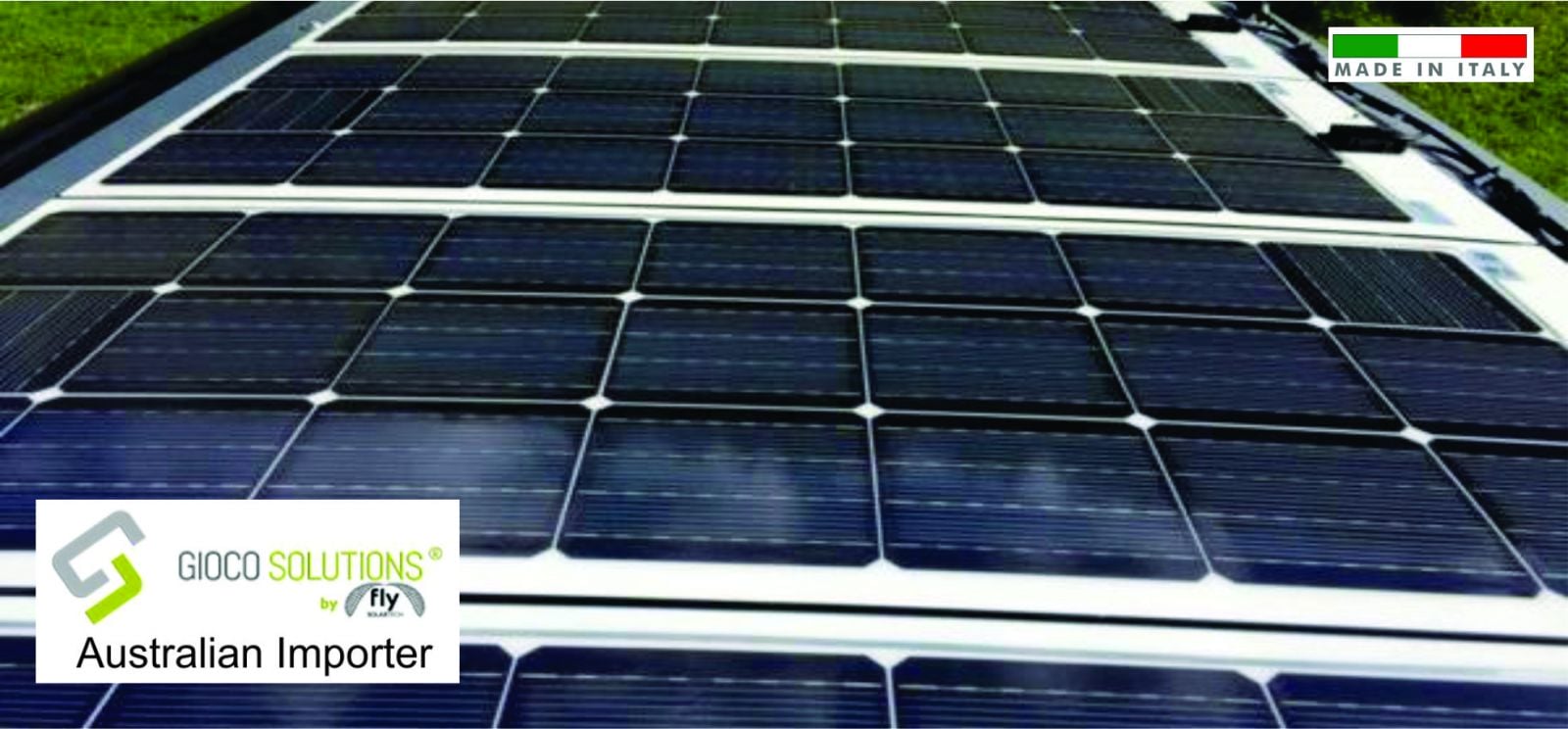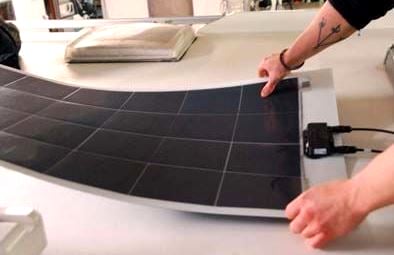 GiocoSolutions by Fly SolarTech has developed and patented the latest generation of flexible photovoltaic panels with "G-Wire" technology. G-Wire technology prevents "micro-cracks" and "hot spots" by increasing the number of wires in the cell.
These Lightweight, durable solar panels are made with special technopolymers that give them a higher efficiency of up to 21.5% and a weight that is five times less in comparison to the traditional rigid glass panels.
They are robust and durable enough for marine applications, camping, motorhomes, cars, trailers, trucks, buses virtually any other application you can think of.
These flexible solar panels have a 5 year warranty reflecting their features and provide an affordable, value for money option..
The matte surface provides grip even when wet.
Crack resistant:

G

-Wire technology is seamless no welding cells contact. Prevents "micro-cracks" and "hot spots" by increasing the number of wires in the cell.
Peak efficiency:

21.5% using monocrystalline PERC cells which perform better in low-light and high temperature conditions
Thin and lightweight:

Nanoscale silicon film means the panel is less than 1/5

th

the weight of a traditional panel with a thickness of only 2mm
Seven-layer design:

Outperforms traditional 5 layer panels.
Tough and durable:

F-ETFE2 providing UV stability and high scratch resistance
Low temperature coefficient:

-0.31% / oC for extraordinary production even in hot environments
Flexible:

Adaptable to curves and surface shape
Walkable:

High-strength polymers provide toughness, using bi-adhesive backing these panels can be adhered directly to the surface
Increased weather resistance:

endurance in extreme temperatures and resilient against environmental hazards
Certified:

IEC 61701:2011 Salt mist - IEC 61215 10.17
Designed and manufactured in

Italy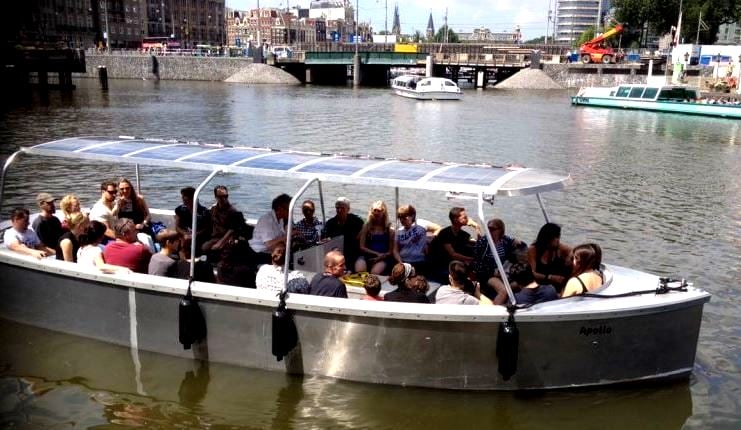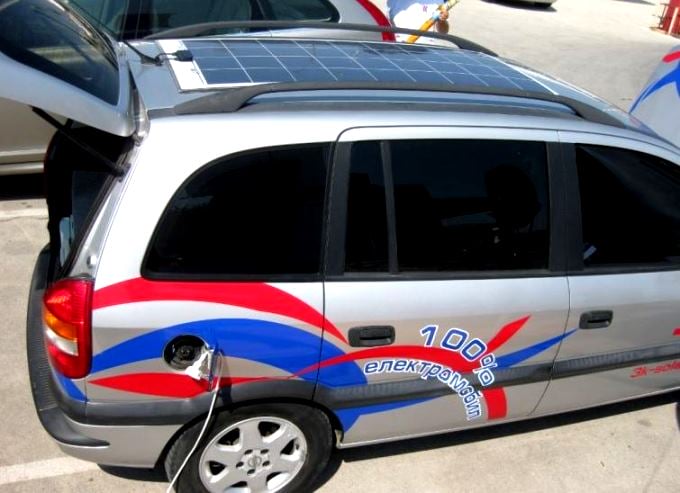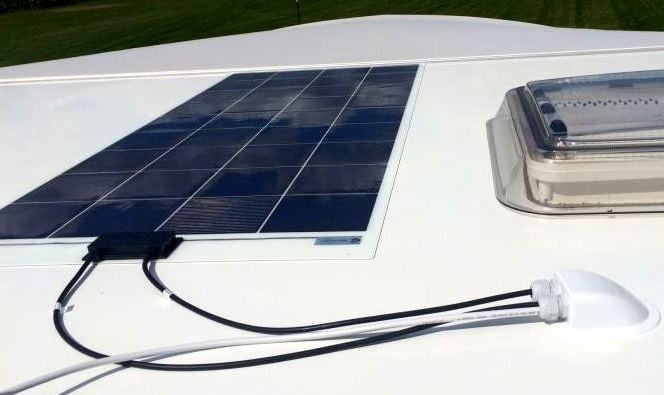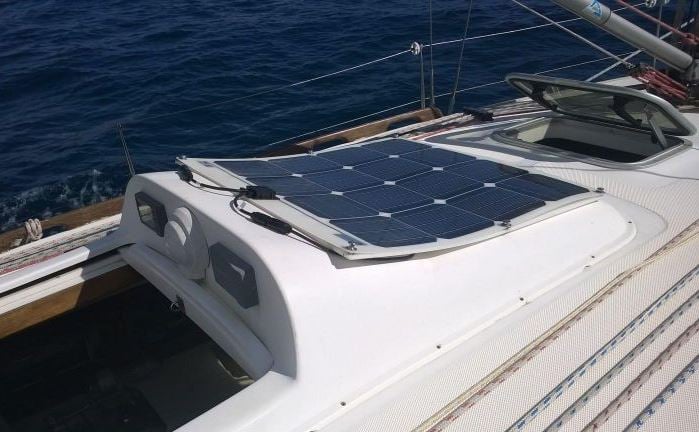 Patented Solar Technology
G

-Wire Technology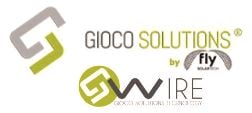 The G-Wire technology is the flagship of Fly Solartech, with a proprietary patent, this technology is the only one in the world to combine the quality of widespread contactless welding with the scalability of technology applicable to every type of cell allowing us to use any cell technology.

The Gwire interconnects the front side of a cell to the back side of the next cell, ensuring proper connection from one cell to another. The superior performance of the G-Wire translates into advanced module efficiency and robustness.
The core technology of GiocoSolutions (G-Wire) is a revolutionary connection process for the production of solar modules. Standard busbars are replaced by 18/24 micro-wires that collect energy more smoothly and reinforce solar cells. The 18/24 micro-wires are positioned in a perfect manner in parallel and held in place by a transparent sheet in an above / below model. This assembly of foil-wire (FWA) is the electrical conductor, designed with surgical precision, to interconnect the solar cells and eliminate the need for Busbar. The lower resistance allows more energy to be extracted from each individual WIRE, thus increasing the power density compared to traditional panels with 4/5/6 Busbar (BB).
Impact of micro cracking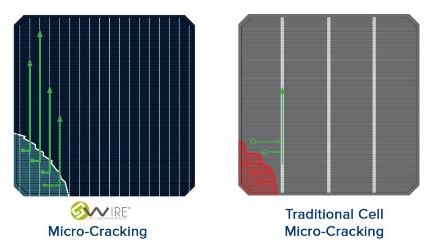 Micro-crevices (micro-cracking) has a minimal effect on G-Wire panels since the system's protective capsule acts as a protective layer for the solar cell with a dense grid of up to 2,660 contact points. This system allows even in the case of micro-cracks or fractures of the cell to continue to convey the energy from the cell to the junction box without jeopardizing its operation.
The modules with conventional busbars have over 100 welding points which represent extreme thermomechanical stress on the cells, increasing the potential for micro-cracks and other faults that will reduce the efficiency of the panel over time. The G-Wire technology binds the micro-wires to the cells during the lamination process, eliminating any welding of cellular connection and the most common cause of flexible solar panel failure.