Solbian SXp
The polycrystalline solar cells used in the SXp series are electrically connected using ultra-thin copper wires that form a very fine mesh on the cell surface, resulting in thousands of contact connected points.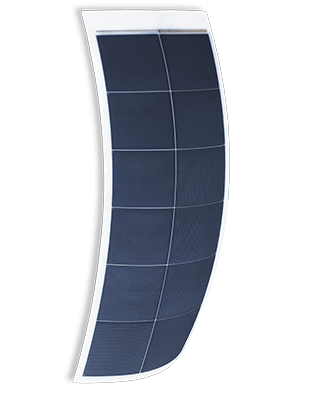 This alternative to the standard bus-bar method allows a higher module power and increases the energy yield.
This technology is optimally suited to flexible modules, due to its intrinsic insensitivity to micro-cracks, that are the most common cause of energy loss in solar modules.
Another advantage is a reduced sensitiveness to shading, a quite important issue in marine and mobility applications. The new connection technology, together with the use of high efficiency polycrystalline silicon cells, makes SXp panels especially powerful and reliable.
5 year worldwide manufacturer's warranty
---