Daly SMART LiFePO4/LFP 4 Cells (4S) 12V(12.8V) 100A BMS - Bluetooth & Balancing
High Current Smart BMS
INCLUDES:
1m long balance cables (5 pin)
New Bluetooth module with Wake-Up Button
Temperature sensor (NTC)
USB Drive (Video Instruction Guide - IT IS MANDATORY THAT THIS INSTRUCTIONAL VIDEO IS WATCHED)

If any cables are incorrect the unit will be permanently destroyed, the video instruction guide demonstates how to test this BEFORE connecting the plugs into the BMS
The 4S 100A SMART BMS is for LiFePO4 cells only. You MUST use 4 cells in series and they MUST be LiFePO4. This BMS is ideal for a 1000W inverter.
Using top quality (A-level) protective integrated circuit IC, from Seiko of Japan. The IC itself has power a balancing function. The circuit is simple and reliable
Strong load ability, high constant discharge current, using high voltage tolerant and ultra low resistance power MOSFETs. Daly's extra large heat sinks and sealed thermal coating greatly assist cooling
Voltage detection for each cell so each cell will be protected from over charge or over discharge. The over current and short circuit protection function is a built-in feature to preserve the life of both the BMS and cells.
Temperature protection during charging and discharging
Extremely low power consumption. The consumption of the whole device is between 50 - 600uA depending on the model without Bluetooth. While the Bluetooth module is on, 15mA.
Look up SMART BMS by DalyBMS on the Android Play Store or iOS App Store

Monitor state of charge
Current in/out (IMPORTANT - Current less than ~1A ignored)
Power in/out
Temperature
Charge/discharge MOSFETs open/closed
If balancing
Individual cell voltages, overall voltage, maximum cell voltage, minimum cell voltage, differential voltage

Please see the "Download Manual" link under the main product image for all specifications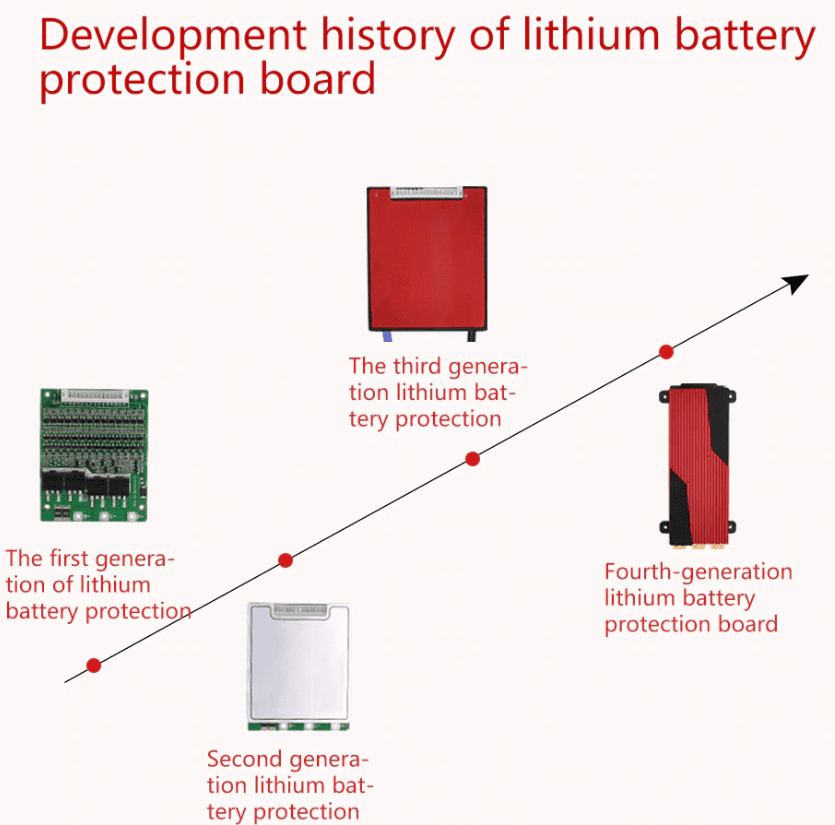 (D-BMS-4S-100)
Continuous Discharge Current: 100A
Charrge Voltage: 14.6V
Continuous Charge Current 50A
Overcharge Voltage 3.75V
Overcharge Release Voltage: 3.55V
Balance Detect Voltage: 3.35V
Balance Current: 30mA
Over Discharge Voltage: 2.7V
Over Discharge Release Voltage: 2.9V
Over Charge Current: 100A (1 second)
Over Discharge Current: 150A (1 second)
Short Circuit Delay: 320 uS
Charge Temperature: 3 to 50C
Discharge Temperature: -15 to 55C
Self Consumption (with Bluetooth): 15mA
Main Circuit Resistance: <20 mOhm
Over Discharge Current: 50uA
Working Temperature Range: -20 to 70C
Daly guarantee a 3-year product warranty, if the damage is caused by improper operation, we will conduct the repair with charge.
---
Others Also Bought
---
More From This Category