MPP Duo solar charge controllers
The MPP has Duo charge outputs:
1) Main charging output to Main/House Battery,
2) 2nd charging output trickle charges vehicle start battery.
Multi-stage charging profile can be set by user to four different types of battery.
Compensates for cable voltage drop between the controller and the battery.
Remote LCD display (Solar computerS)
This Combo Includes the remote LCD display available with 5m cable available thatrovides precise reading of solar charging current, battery voltage, power and the Amp-hrs and the Watt-hrs (Solar ComputerS). The solar display can be connected to the controller at any time. The clear arrangement of the measuring values on the display and the easy operation with pushing the button allow improved control and use of the solar system. The instantaneous solar power is also displayed as bar graph allowing the control at a glance.
The display is equipped with a background illumination (switchable). So, the legibility of the values is very well, even at a great distance and with all lighting conditions.
Appearance and mechanic (identical height 85 mm) are adapted to the other display modules. The small dimensions of the front panel and the particularly small mounting depth of only 18 mm allow an installation at almost any location.
If flush mounting of the LCD display is not desired, a corresponding casing is available. The unit is ready for connection to the solar controllers. A suitable connection cable (length: 5 m) is included with the unit.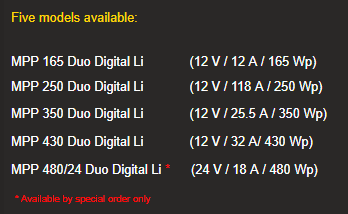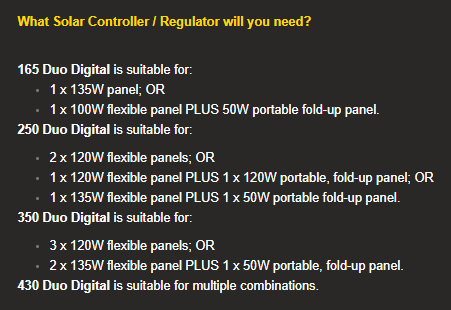 Optional Votronic Temperature Sensor is available that measures the temperature of lead acid batteries and reduces the charge voltage as the battery temperature rises.
(Vot-MPPDuosDisplay)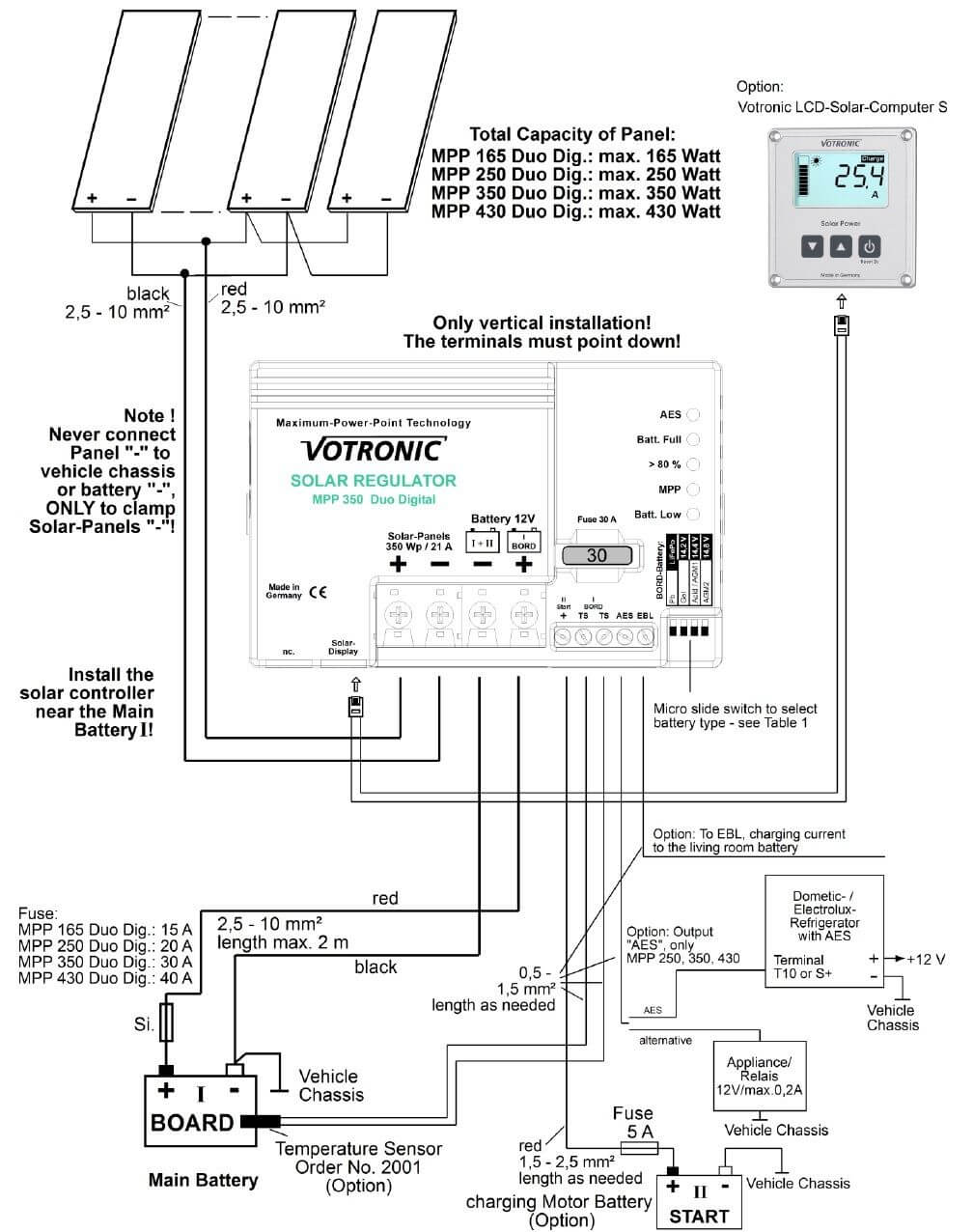 Remote LCD display: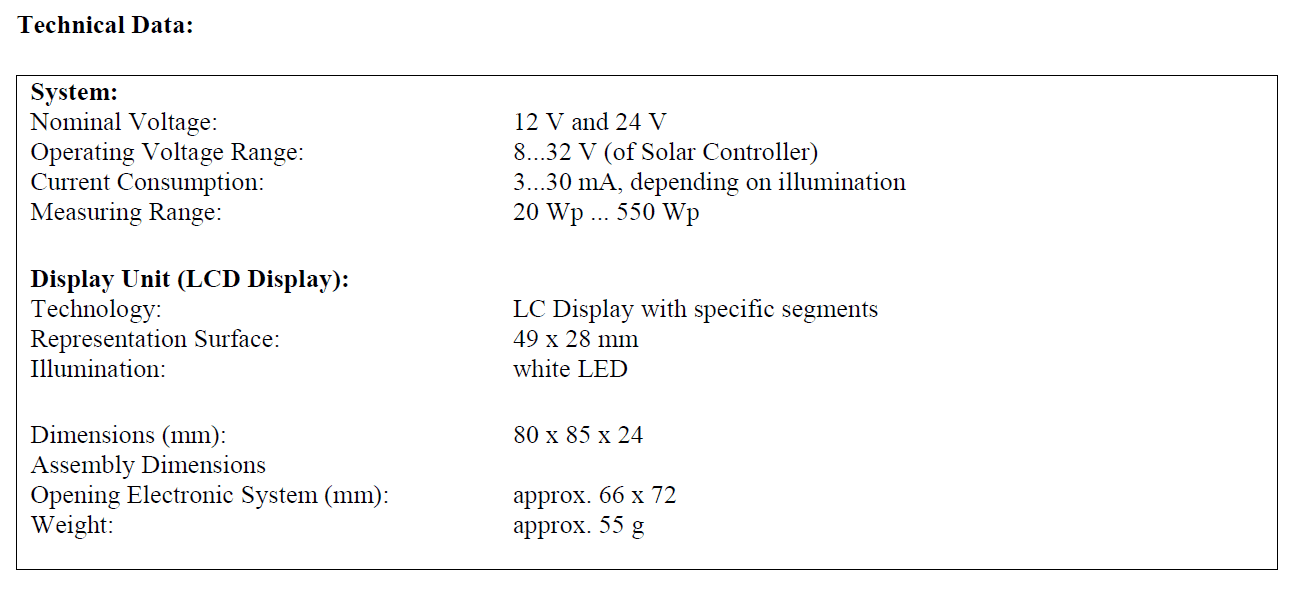 ---
You May Also Like
---
Others Also Bought
---
More From This Category