RADpower Smart-wire-connection-technology solar panels contain high performance and high reliability solar cells with 19 wires interconnecting each cell and have a tough UV resistant top layer of ETFE.
Included:
1 x 125W Smart-wire lightweight solar panel 1350 x 540 x 3mm (Vmp 21.6V, Imp 5.93A)
2 x Acrylic very high bond (VHB) double-sided foam tape 2.3mm thick x 12mm wide
23 x 8mm thick twin-wall polycarbonate cut transversely into 15mm wide strips and 535mm length
Detailed instructions with diagrams, and photos
Benefits of using this installation method:
The twin-wall polycarbonate strips create an air gap which reduces heat and temperature related stresses which means better performance and improved longevity of the panel.
The very high bond tape accommodates thermal expansion differences between the solar panel and the surface it is installed on.

Product descriptions
RADpower 125W lightweight, flexible solar panel
Highest efficiency available - genuine Maxeon Gen III cells. SunPower has released a new higher efficiency cell so fewer cells are required in a flexible solar panel to obtain the same output of power. This means that you can purchase the same amount of watts in a panel with a more compact size. The cells are supplied directly by SunPower to our manufacturer.
Manufactured to our specifications - All Panels are tested for EL (electroluminescence) to check that there are no invisible micro-cracks in the cells. IV curve test with flash sun simulator checks that the panel outputs the rated power.
ETFE top layer for UV protection
Textured surface for robustness
Twin-wall polycarbonate strips
The cross-cut strips of twin wall polycarbonate allows air flow under the panel from any direction to remove heat directly from the underside of the panel.
Acrylic very high bond (VHB) double-sided foam tape
This is a very high bond acrylic foam tape is strong and conformable, which makes it very suitable for attaching flexible solar panels to solid surfaces.
The strength of this tape has been tested in-house under a variety of conditions including extreme cold and heat.
Detailed instructions
The comprehensive document covers topics such as:
Direction of strips
Levelness of strips
Panel curvature
Placement of strips
Spacing and number of strips
Strips at junction box end of panel
Handling the panels
Do's and Don't of bending panels
Protecting the panels during installation
Safety
Installation Steps
Junction box care
Installing multiple panels
Connecting up sequence
Removing a solar panel
(RP-EEPV125W_C)
Features of RADpower Multi-Mesh solar panels
Latest technology - Smart-Wire Connection Technology (SWCT):
Tough - UV resistant ETFE top layer
Lightweight - 2.8kg for 130W panel
Thin - 3mm thickness
Flexible - Suitable for curved surfaces
Can be stepped on with soft sole shoes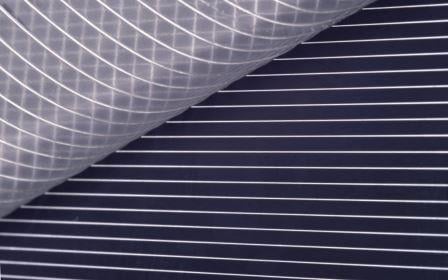 Features of Smart-Wire Connection Technology (SWCT):
No bus bars so less eletrical loss during transfer
More effective power generation - dense wire mesh matrix enables increased power extraction
20.6% efficiency and low light performance
Cells more resistant to cracking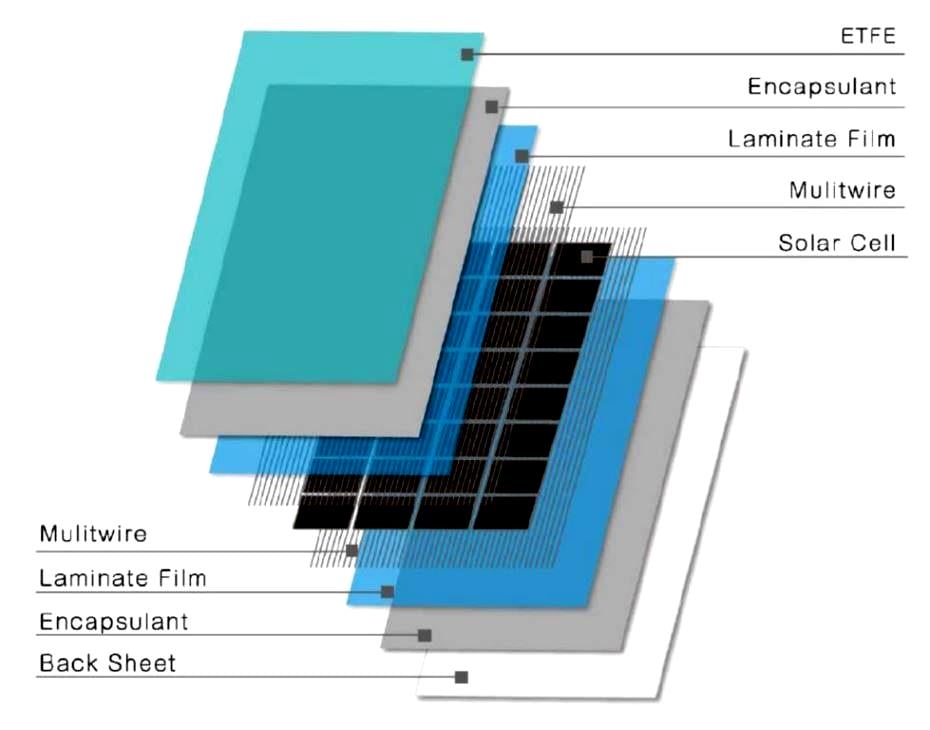 125W
No. of cells
40 cells (10 x 4 )
Weight
2.7 kg
Dimensions (mm)
1350 x 540 x 3
Peak power (Pmax)
125Wp
Open-circuit Voltage (Voc)
25.4
Max power voltage (Vmp)
21.6
Short-circuit Current (Isc)
6.28
Maximum Power Current (Imp)
5.93
Cell Type
Monocrystaline silicon
Panel thickness
3 mm
Junction box height above panel surface
17 mm
Cable type
PV1-F, 4mm2 (tinned copper)
Cable length
2 metres
Connectors
nil
Operating temperature (℃)
-40 ℃ to 85 ℃
Maximum system voltage
100V DC
Power Tolerance
±3 %

STC: Irradiance 1000W/m2, Cell temperature 25℃, AM=1.5.
SKU
Product Function and Performance
Product Weight and Dimensions
Shipping Weight and Dimensions
| | |
| --- | --- |
| Shipping Weight | 4.0000kg |
| Shipping Width | 0.550m |
| Shipping Height | 0.032m |
| Shipping Length | 1.360m |
| Shipping Cubic | 0.023936000m3 |
---
You May Also Like
---
Others Also Bought
---
More From This Category