Buying cheap flexible solar panels can be very costly!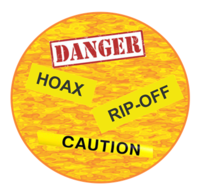 Cheap flexible solar panels can work out to be a very expensive purchase!
You may find the price of some flexible solar panels on-line tempting but if the panels you receive have defective and chipped cells or junction boxes that will corrode quickly you are not really getting a bargain. You really do get what you pay for.
Cheap panels may only last a very short time before they fail and when the warranty is not honoured you will be left out of pocket. Removing the panels and trying to negotiate replacements has proved to be frustrating for many consumers.
If you are one of the many who think there is not much difference between flexible solar panels on the market - think again.
Issues you may encounter when buying cheap flexible solar panels
Cheap flexible solar panels are made in a manner that keeps costs to minimum using a mixture of various cheap low grade cells, usually seconds. Individual cells are graded for quality at the time of manufacture with the highest grade being A-grade cells. Good quality solar panels only use high-grade cells, while cheaper panels use lower grade cells, possible C or D grade, or a mix of different grades cells to keep costs down. You can tell this by an inconsistency in the colour of the cells across the one panel. Cells that are seconds may have cracks, chips and damaged surfaces.
The junction boxes where the positive and negative cables connect with the panel and where the bypass diodes are fitted requires careful soldering and sealing with heat conducting sealant to prevent corrosion and to dissipate heat from the diodes. Junction boxes in cheap panels rarely have more than one diode and are usually not sealed. Moisture will quickly corrode the junction box internals when sealant is not applied.
The completed panels rarely go through quaity control and testing prior to shipment.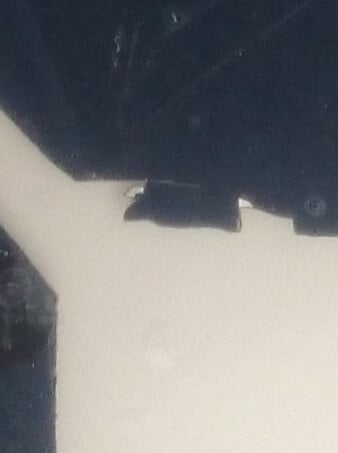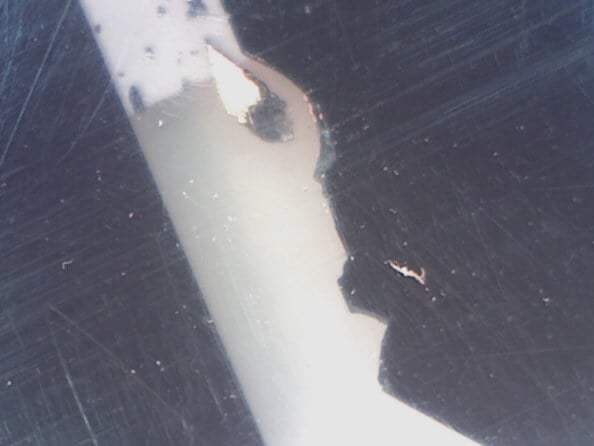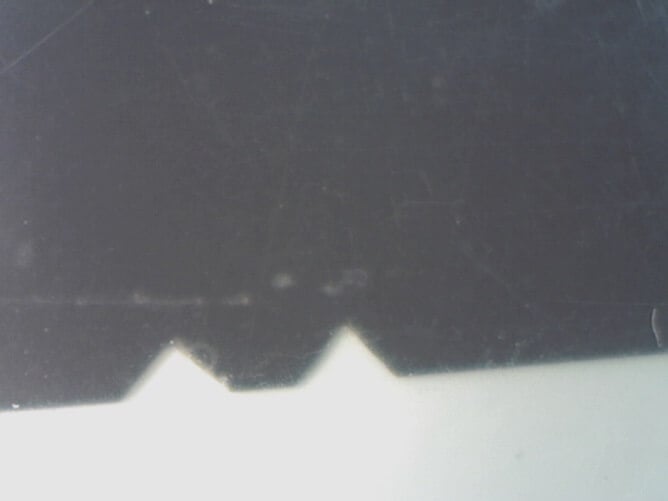 Damaged cell edges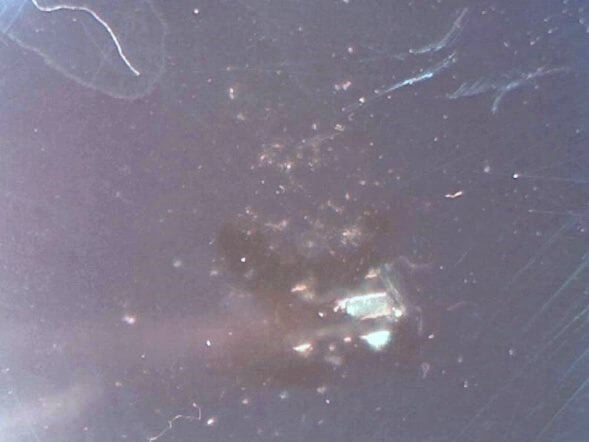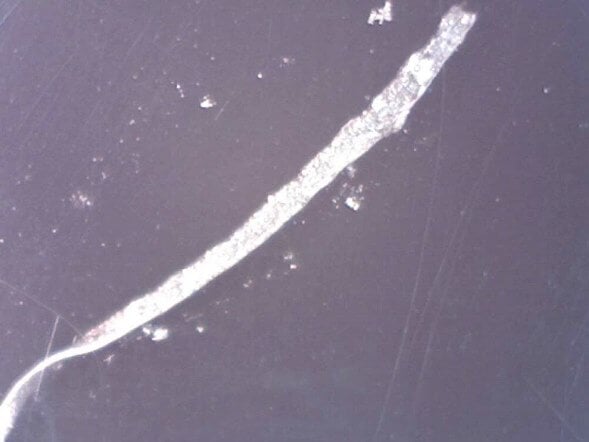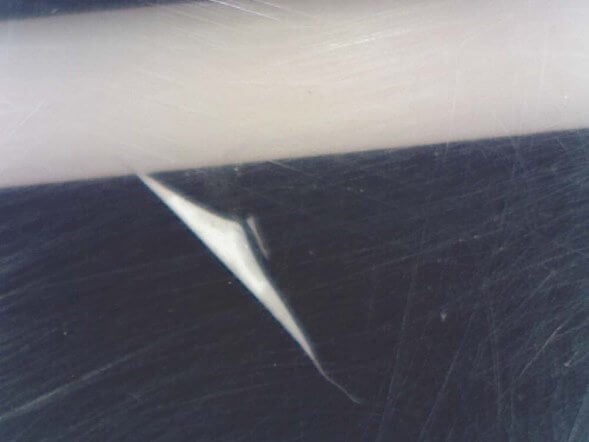 Damaged cells that are probably seconds (to keep the costs down)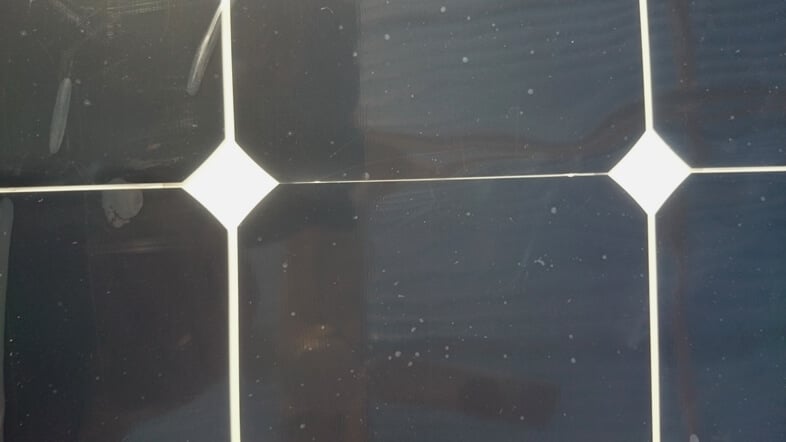 Various widths of spacing between cells
Warranties not honoured
When the cheap panels fail the biggest frustration is usually the inabiity to obtain replacements under warranty. Often the seller is not contactable or finds a reason not to honour the warranty. In the rare instance that a replacement is provided it generally fails as quickly as the first purchase.
Meanwhile the time and effort to remove the faulty panel(s) and re-install replacements is time-consuming and costly.
Sellers of cheap solar panels can have a tendancy to change their business name frequently and then continue to operate using different email addresses.
Case Study
We were asked to visit a caravan manufacturer as they were having a very high failulre rate with a well known cheap brand of flexible solar panels and they wanted an alternative.
Customers complaints about the solar system failing was not good for their caravan brand reputation. The time, effort and cost in replacing the panels was significant.
They pulled the Saronic brand panel out of its packaging so it could be examined. The panel photographs below were taken from that one unused panel.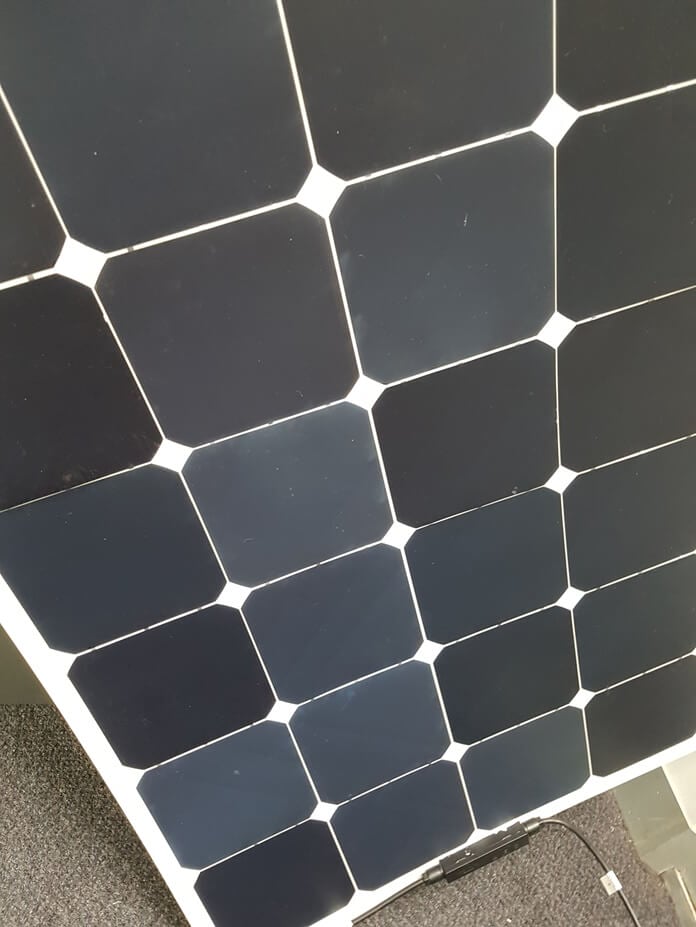 The panel is made up of a inconsistent colour solar cells idicating that they are seconds.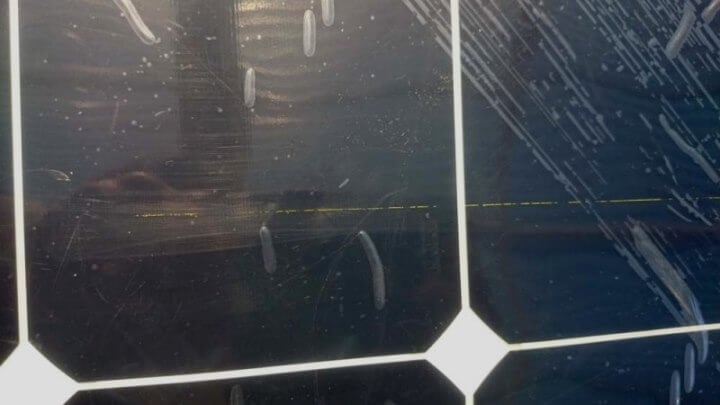 Yellow line through cells possibly caused by drum roller during manufacture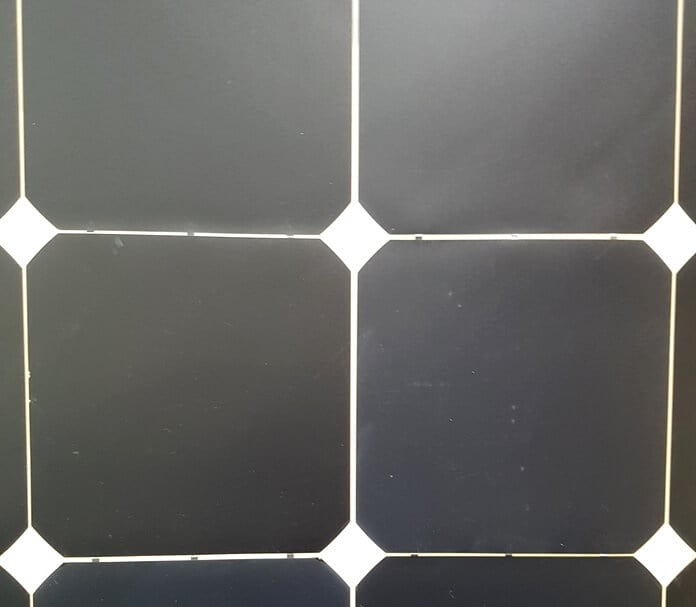 Various spacing widths between cells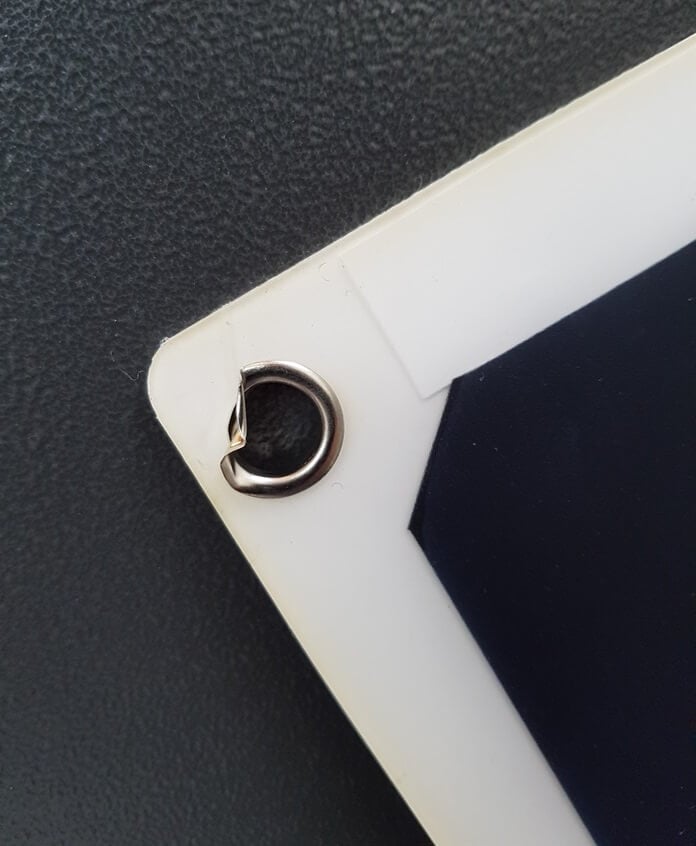 eyelet incorrectly fitted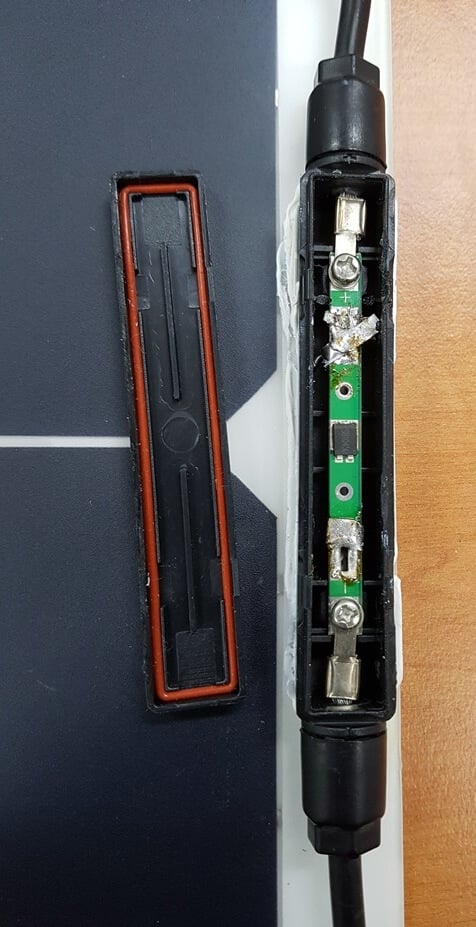 Poor soldering in the junction box. The junction box edge has been damaged (partly melted) by the soldering iron which means the junction box lid does not seal properly. There is also no sealant over the connections. This means humidity or moisture will rapidly cause corrosion and failure.
Only one bypass diode is used.
Comparison to RADpower flexible solar panels
No off-the-shelf flexible solar panels are purchased by Solar 4 RVs for their RADpower brand. They are made to our strict quality specifications in separate production runs.
RADpower premium and PremiumPlus flexible solar panels use genuine A Grde SunPower MAXEON GEN II or GEN III cells. Our manufacturer has certification from SunPower that the cells are genuine.
All panels have an ETFE top layer for UV protection and robustness.
RADpower flexible solar panel junction boxes have two bypass diodes, are properly soldered and the entire junction is sealed prior to the lid going on to prevent corrosion from moisture.
Solar Panel Testing occurs during production
High quality panels are individually tested by the manufacturer and given a tamper-proof serial number, usually found under the top lamination so the manufacturer can refer back to it for warranty claims and trace performance back to the test data.
RADpower solar panels undergo the following testing:
• Electrical testing, i.e. voltage and current; plus
• Electroluminescence (EL) testing.
The electrical test confirms the current and voltage are within production limits while the EL test confirms that the cells are free of defects and are well matched. If present these result in a lower panel output and possibly a shortened lifespan.
All our panels have a unique serial number for tracking.
Other useful information on this topic includes:
Facts you MUST know before buying flexible solar panels
6 things to check when choosing your solar supplier
"Made in China" 5 things you need to know