6 things to check when choosing your solar supplier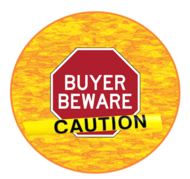 The key things you need:
Reliable, quality products;
The best value for money;
Honest, accurate advice;
Genuine warranty and after sales support?
1. Are they committed to sourcing quality products?
There are many cheap imports on the market but will it meet your needs and provide value in the long term.
We constantly receive 'proposals' from manufacturers that offer 'cheap' solar panels or cheap solar charge controllers. This can be very tempting for sellers as it means they can achieve a better profit margin. However, you get what you pay for so you need to balance the risk against the purchase price. You will not save money if your products fail quickly and the supplier does not honour the warranty.
We stock trusted brands such as the italian made Solbian, RApower, the Dutch brand Victron, the German made Votronic, and other quality European products. Other premium brands include Genasun controllers from the USA.
2. Are they specialists in solar for mobile applications?
Differences from residential solar can make choices complex, such as:
batteries being idle for months at a time;
towing weights;
curved roofs;
environmental conditions such as seaspray;
continual movement via wind, waves or corrugated roads; or
varying shade conditions from branches, masts or sail
Make sure you deal with an organisation that is reputable and understands the specific requirements for caravans, boats and other vehicles so they can advise on compatibility and appropriateness. Our testing on products, installation methods and product compatibility is specifically focussed on caravans/ RVs, the marine environment and mobile applications.
Solar 4 RVs has won national and state awards as a unique, reputable, trustworthy, and innovative company.
3. Do they have the technical competence required to provide advice and support
Will you get the right advice and support? With solar becoming more popular there are many online sellers adding a few solar products to their shopping cart.
Even though a product may sound impressive and is priced cheaply online it may not be the best value for money. For example an MPPT solar charge controller has maximum power point tracking whereas a Pulse Width Modulation (PWM) solar charge controller does not. This may mean you would need to increase your solar panel size by up to a third to get the same amount of power. You won't be saving money if you buy a product that won't last, or the performance does not meet your needs.
There are many factors that can influence what products meets your needs e.g. humid environment, shading, prolonged UV exposure
We provide specialist, professional engineering advice based on research and testing. We have carried out tests to study flexible panel temperature variations, the effects of shading and the cause of panel failures?
We have also focussed on maintaining longer life of lithium batteries through ACTIVE cell balancing.
Solar 4 RVs guarantees that with our advice there is no gimmicks, false claims or pressure to buy. Our reputation depends on it.
4. Do they provide the choice of products you need to meet all your requirements?
Solar panels and a controller are probably not the only items you require. Solar 4 RVs stock all products required for a solar system including solar controllers/regulators, battery monitors, chargers, inverters, remote monitoring displays, bluetooth dongles, cable, connectors, diodes, fuses and cable entry boxes.
We also have the largest range of flexible solar panels in Australia comprising of our own brand of RADpower flexible panels, Clean Energy Council approved eArche panels and the premium Solbian brand from Italy.
We can provide customs sizes and many options. The choices include white and black panels, slim junction boxes, square junction boxes, wires underneath, solder tabs underneath, eyelets or no eyelets, zips and the list goes on.
5. Will they fulfil their warranty promises?
Are their promises realistic?
Will they still be in business in 6 months' time?
Will they be contactable if you have an issue?
Rigid residential solar panels and lead acid batteries have been used for a considerable amount of years however flexible solar panel technology and lithium batteries have a short history so don't be fooled as it is not possible to talk with certainty about their longevity in terms of 10-20 years.
A manufacturers workmanship warranty for flexible solar panels is different to the cell output warranty. The grade of cells, the encapsulation method around the cells and the junction box are key components of a flexible solar panel so you need to ensure you are buying quality so the likelihood of needing to claim under warranty is reduced?
6. Are they able to provide after sales service?
We receive calls from people seeking guidance because they have purchased online and have been unable to get in contact with the seller after making their purchase.
Alternately the seller does not have the knowledge or skills to assist them or is not interested in providing after-sales advice and support. It is not possible for us to provide support for products purchased elsewhere as we do not know the history of the purchase or know the specifications of a generic non-branded product.
We care about our customers and we are always willing to spend time providing support before, during and after their purchase from us.
In Summary
Buying the cheapest products online may not actually be value for money in the long run. Having products that fail without warranty backup or products that do not match your needs will cost you time, grief and probably more money in the long run so take the time to get it right the first time.
The more information you acquire and the more knowledge you gain before making a purchase the better. You want:
the BEST advice
so you end up with the BEST product
that BEST meets your needs
with the BEST value for money
and the BEST support
Take the time to ensure the information you base your decision on is accurate and honest.