Solar to power Gantry crane at Kununurra
Date Posted:20 July 2018
Solar 4 RVs has designed and assembled a solar system for a new gantry crane to be installed in mid-2019 at Kununurra.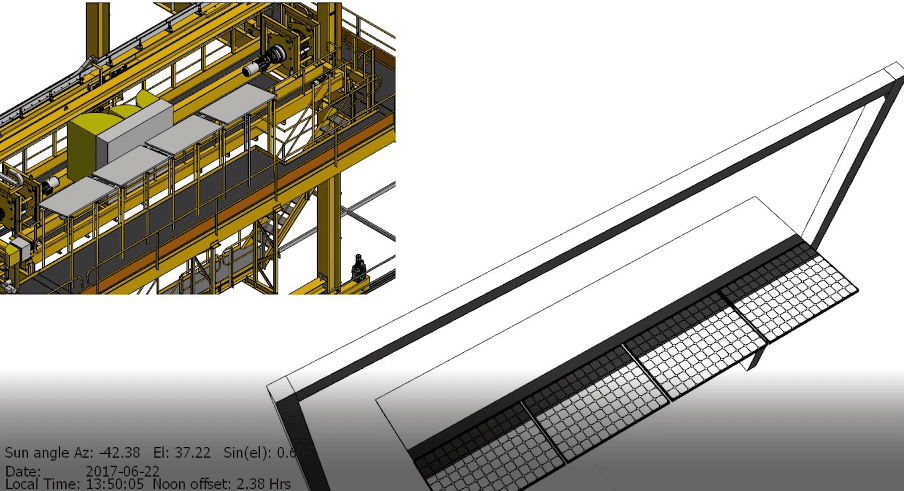 The system design for the solar panel installation took sun angles and shading into consideration whilst the componentts are installed into a weatherproof box that is accessible for maintenance and monitoring.
The image below shows the equipment box with solar charge controllers and other electronic and monitoring equipment required for the solar system.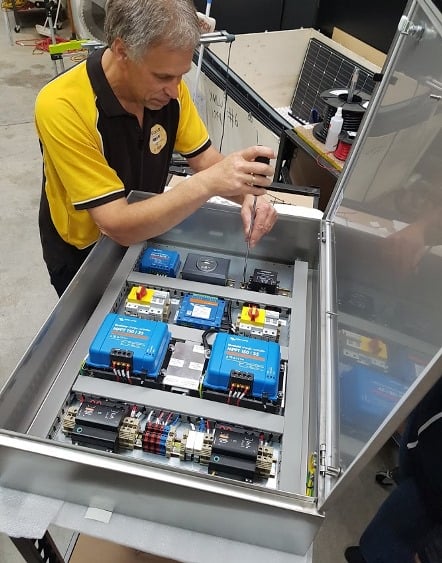 The Kununurra & the Ord irrigation area is currently undertaking a $4.1 million project to install a new gantry crane at the Kununurra Diversion Bridge. The Kununurra Diversion Dam Travelling Gantry Crane permanently straddles the Victoria Hwy, a major traffic route between Western Australia and the Northern Territory.
Key Crane Features:
Solar Power System
Main Hoist Capacity: 2 x 10 tonne hoists
Auxiliary Hoist: 3.2 tonne with personnel rated capacity
Water Wash Down System for crane and dam use
On-board generator
The image below shows the old gantry crane which will be replaced.