Adelaide University Solar Racing Team complete 2015 World Solar Challenge
Date Posted:24 October 2015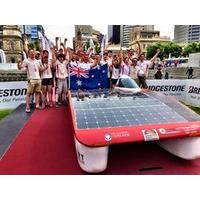 Adelaide University Solar Racing Team passed scrutineering in Darwin on 15 October for the 2015 World Solar Challenge competing in the Challenger Class.
Today they successfully crossed the finish line in Adelaide with our solar panels on board.
What a great result for the team after two years of planning, hard work and dedication.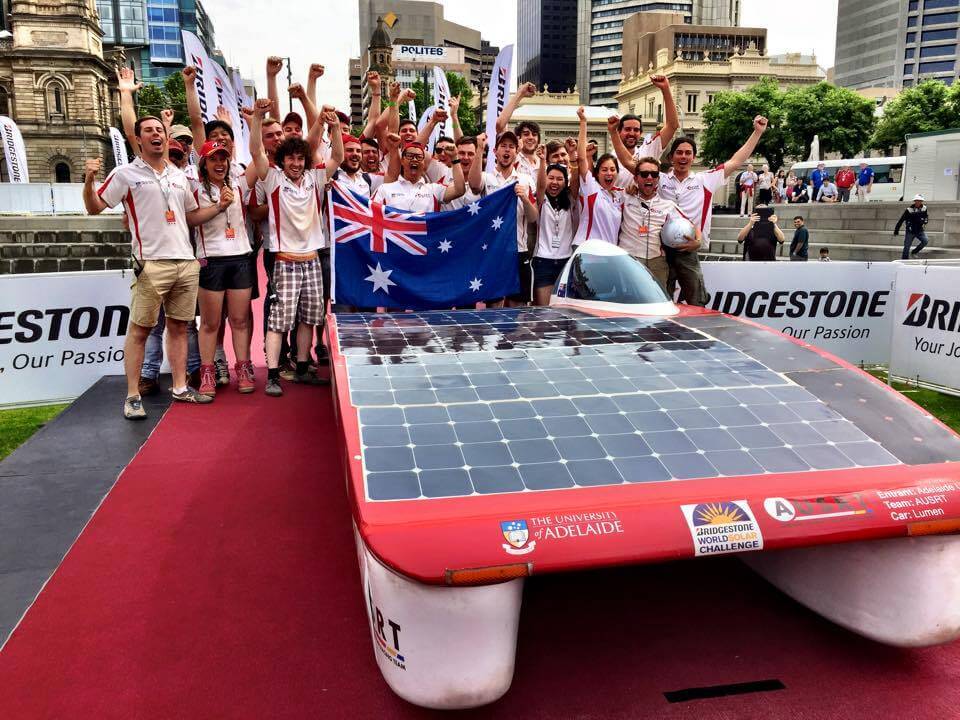 Photos copyright: Bridgestone World Solar Challenge and AURST